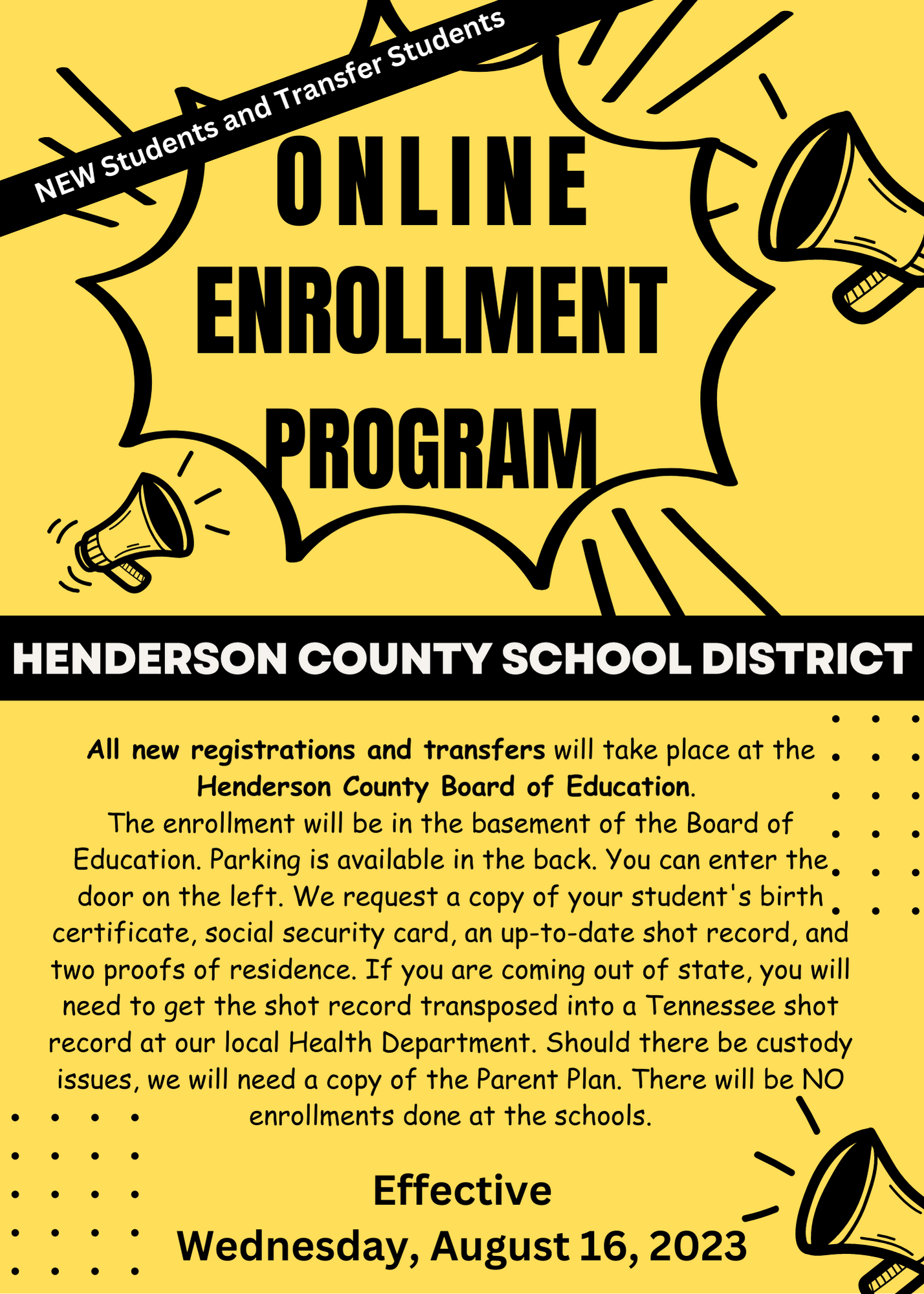 Online enrollment begins Wednesday, 16, 2023.
All NEW registrations and transfers will take place at the Henderson County Board of Education.
LOCATION: Board of Education Basement
35 East Wilson St., Lexington, TN 38351
Parking is available in the back. You can enter through the door on the left.
There will be NO enrollments done at the schools.
WHAT DO YOU NEED?
We request a copy of your student's birth certificate, social security card, an up-to-date shot record, and two proofs of residence. If you are coming out of state, you will need to get the shot record transposed into a Tennessee shot record at our local Health Department. Should there be custody issues, we will need a copy of the Parent Plan.