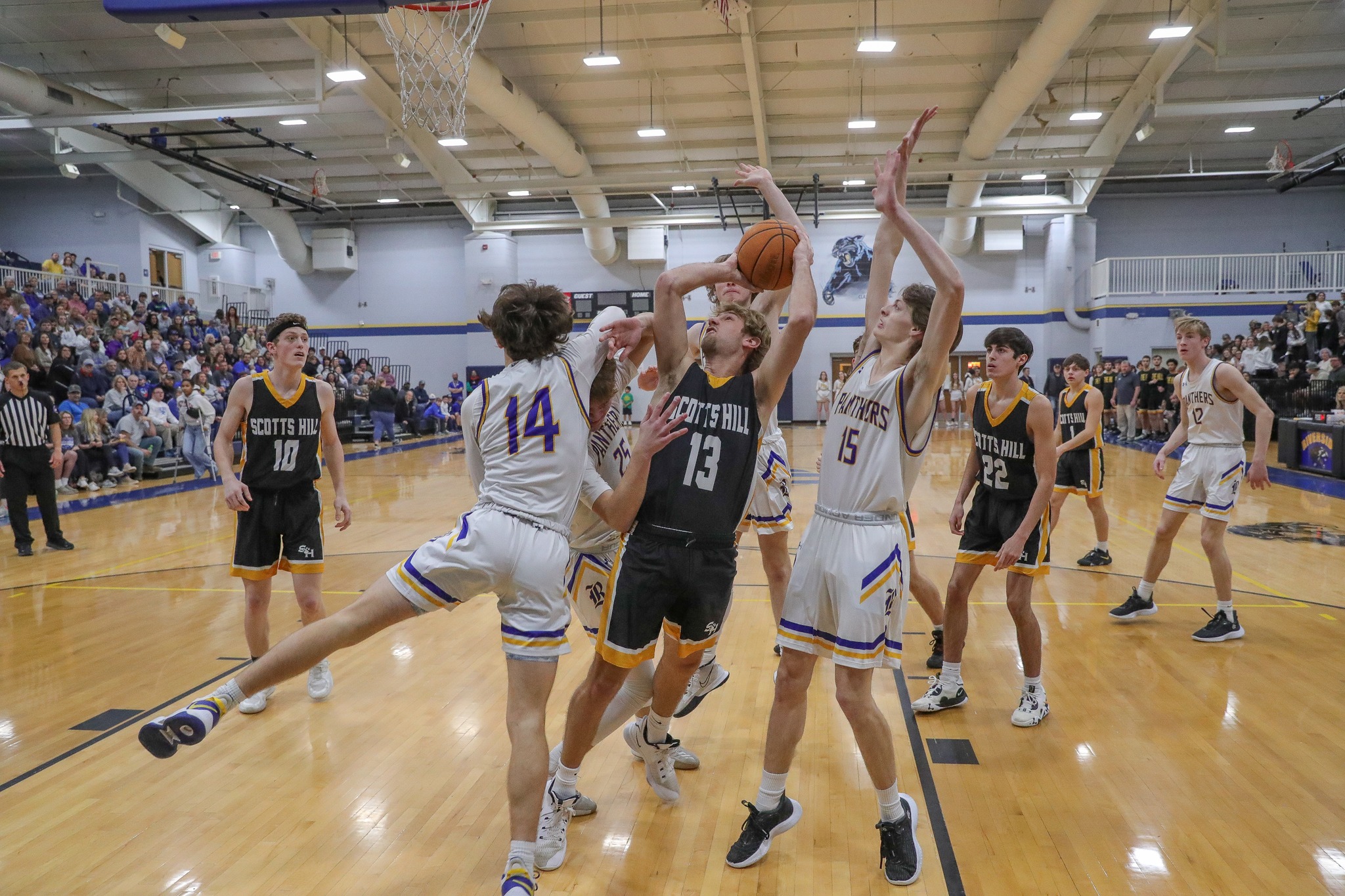 Lions Basketball
HEAD COACH:
Kevin McClain
731-602-6114
ASSISTANT COACH:
Drew Martin
731-602-6112

COST
All costs will be discussed at parent meetings. Fundraising will be a portion of the money raised.

DESCRIPTION
The team competes in district 14AA and plays 25-30 games a season beginning in mid-November. After school practice will begin the first week of November. Tournament play begins in late February and into early March.

TRYOUTS
Tryouts for boys basketball will be held May 24th at 12:00 noon in the Scotts Hill High School gym. Follow us on Facebook and on our website to stay informed of any changes. Please email Coach McClain for more information.

ELIGIBILITY
Must pass 3 of 4 subjects each semester.
DISTRICT 13AA
Scotts Hill High School (Reagan, TN)

Adamsville High School (Adamsville, TN)

Riverside High School (Decaturville, TN)

Jackson Central-Merry High School (Jackson, TN)

Liberty Technology Magnet High School (Jackson, TN)

Madison Academic Magnet High School (Jackson, TN)