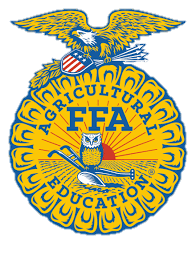 SCOTTS HILL FFA
SPONSORS
Madison Edgin
731-602-6112 (ext. 6116)
Tanner Webb
731-602-6112 (ext. 6820)
DESCRIPTION
FFA is a dynamic youth development organization within agricultural education that prepares students for premier leadership, personal growth, and career success. Students whose lives get involved with FFA will strengthen American agriculture and provide leadership to build healthy local communities, a strong nation, and a sustainable world. More than 700,000 student members across the nation leading to more than 200 unique career opportunities in diverse agricultural industries.
COMPETITIONS TRIPS
Dairy Cattle Evaluation National Convention
Land Evaluation State Convention
Livestock Evaluation Leadership Camp
Parliamentary Procedure Greenhand Conference
Conduct of Meeting 212˚ Conference
Horse Evaluation 360˚ Conference
Extemporaneous Speaking Washington Leadership Conf.
Creed Speaking GoFFA Travel Study
Prepared Speaker Legislative Breakfast
Employment Skills Goodwill Tour
Floriculture
Nursery/Landscape ACTIVITIES
Forestry Strawberry Sale
Proficiency Applications Cookie Dough Sale
Agriscience Fair Tractor Pull Concessions
Upper Ag Mechanics Fruit Sales
Lower Ag Mechanics Bed Sheet Sales
Ag Sales BBQ Chicken Sale
SHOWING LIVESTOCK
Our chapter shows sheep, goats, pigs, cattle, and horses.
SIGN-UP INFORMATION:
You must take Ag classes to be in the FFA. Sign up for "Agriscience" freshman year!!!

Contact Mrs. Edgin or Mr. Webb for more information.
COST
Membership is paid in full for all students taking agricultural classes. Other activities have different costs.