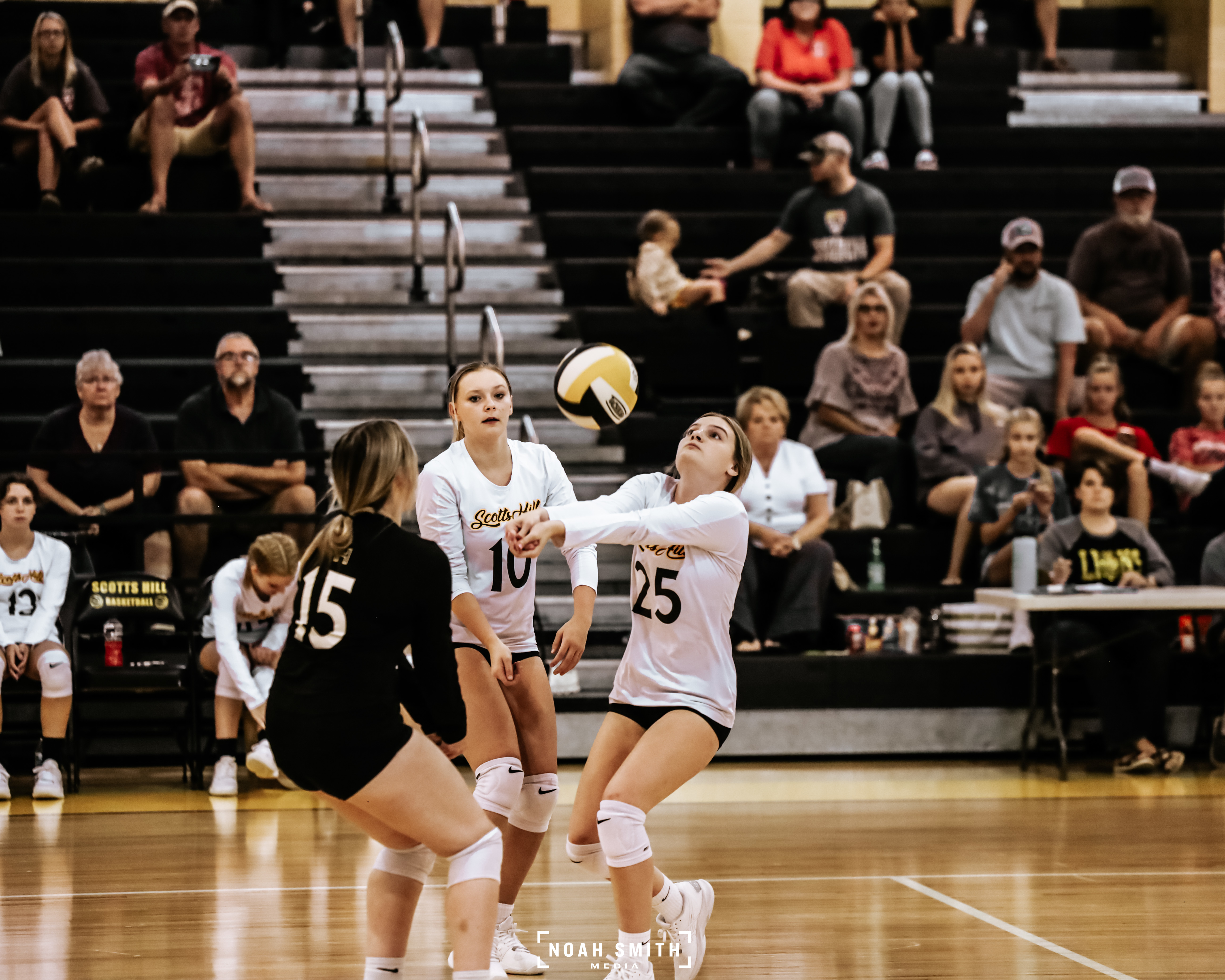 Volleyball
HEAD COACH
Michaela Walters
DESCRIPTION
Girls Volleyball is a sport that involves conditioning and specific skills including serving, passing, blocking, setting, and hitting. Our program also aims to help develop a sense of teamwork, leadership, and unity among team members. The team consists of 18-20 players and a manager to attend and help with practices, keep stats, and film matches. We will have both a Varsity and JV team, and some players may play both.
ACTIVITIES
Volleyball season runs from mid-August through the end of September with the district tournament in early October
(usually coincides with fall break).

A summer schedule will be distributed at tryouts.

Practice times once school starts will be as follows:

Monday – Thursday from 3:00-4:30 p.m.

Friday – Saturday will be at the discretion of the coach as needed
TRYOUTS
Tryouts for the 2023-2024 season will be Wednesday, May 24th, from 1:00-3:00 in the SHHS gym.

ELIGIBILITY
Must pass 3 of 4 subjects each semester.
COST
Players will participate in team fundraising to cover play days, tournaments, equipment, etc., and everyone will be expected to participate in all fundraisers. In addition to team costs,
each new player's complete uniform (from head to toe) will cost around
$200-$250. If a player cannot cover all expenses through fundraising,
she will be responsible for paying the difference.

ACCOMPLISHMENTS:
Our team finished the 2022-2023 post-season with a winning record and is set to compete in a new district next year.
DISTRICT 12 AA
Scotts Hill High School (Reagan, TN)

Chester County High School (Henderson, TN)

Hardin County High School (Savannah, TN)

Jackson North Side High School (Jackson, TN)

Jackson South Side High School (Jackson, TN)

Lexington High School (Lexington, TN)

Liberty Technology Magnet High School (Jackson, TN)

McNairy Central High School (Selmer, TN)
2022-2023 Volleyball Team