Don't forget, Monday is the big day! "Rooms" is here! Be sure you have the Henderson County App downloaded and ready to go!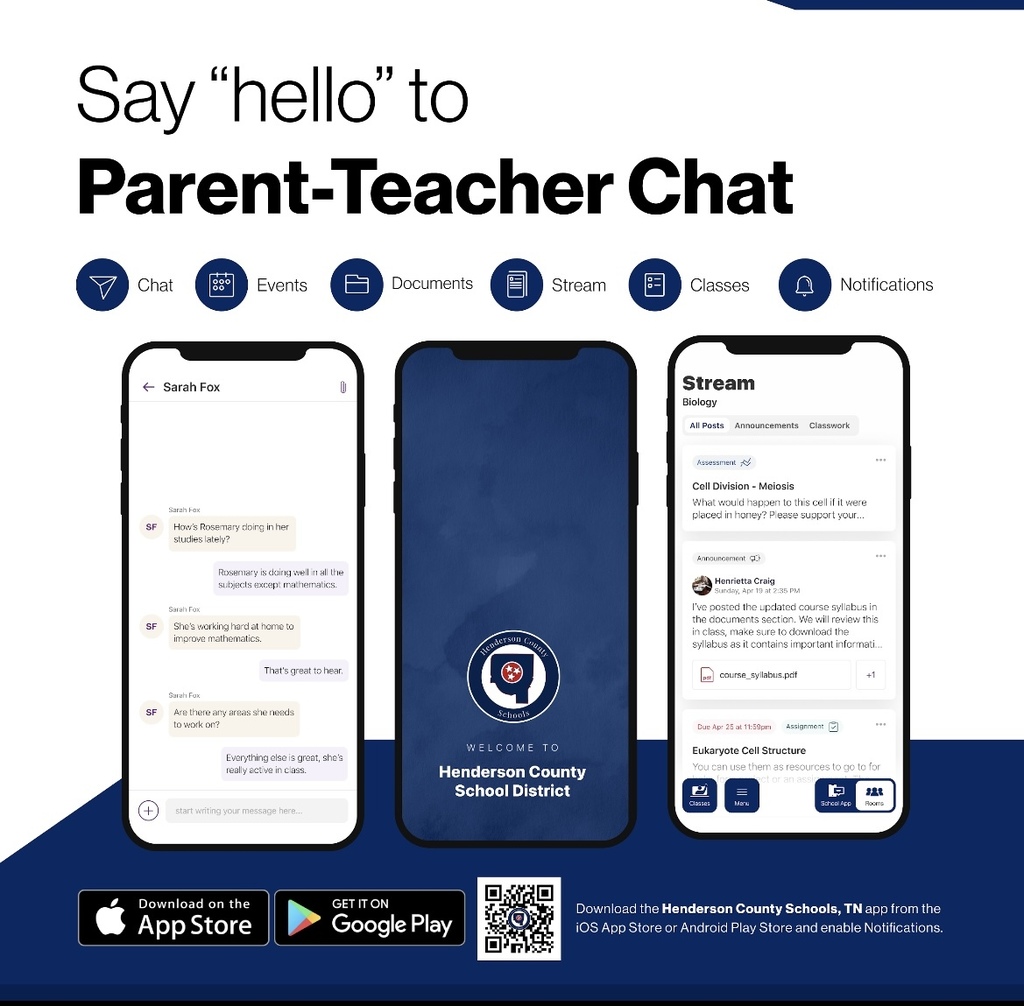 "Rooms" is coming! Download the app today!!!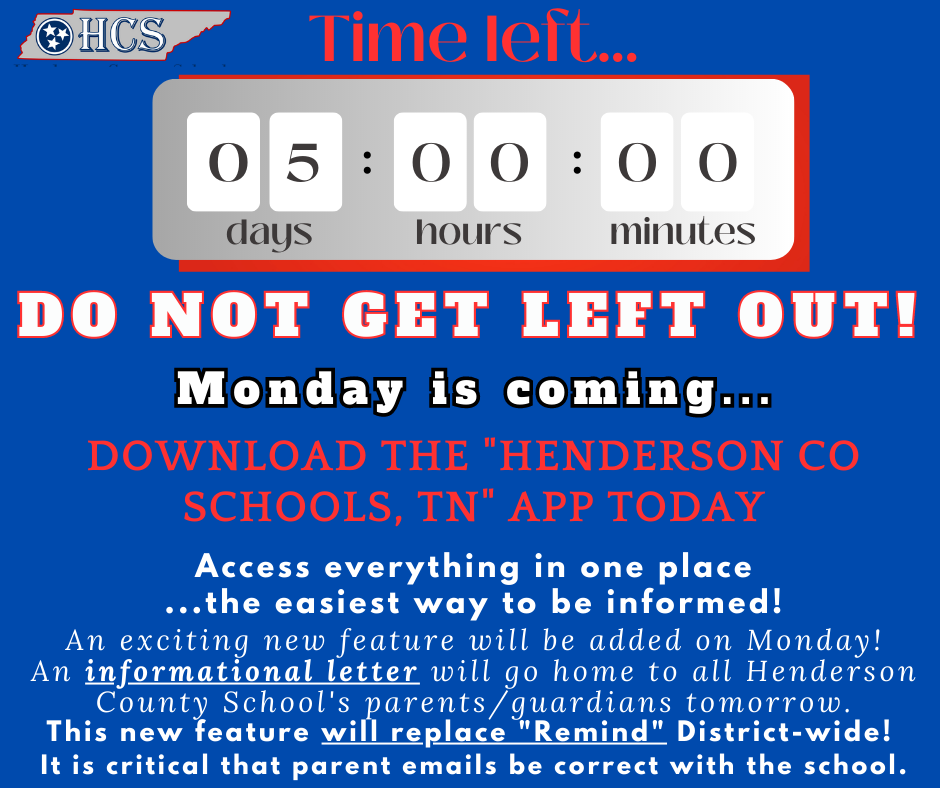 "Rooms" is coming! Download the app today!!

Please will be looking for a handout being sent home with your child tonight that will supply information about thE ROOMS app that will be used for communication starting next week. I want to stress that it is important that your email address that is on file is accurate, so that you can be invited to use the program.

Don't miss out! Big things are happening on Monday! Download the app TODAY so you aren't left behind!!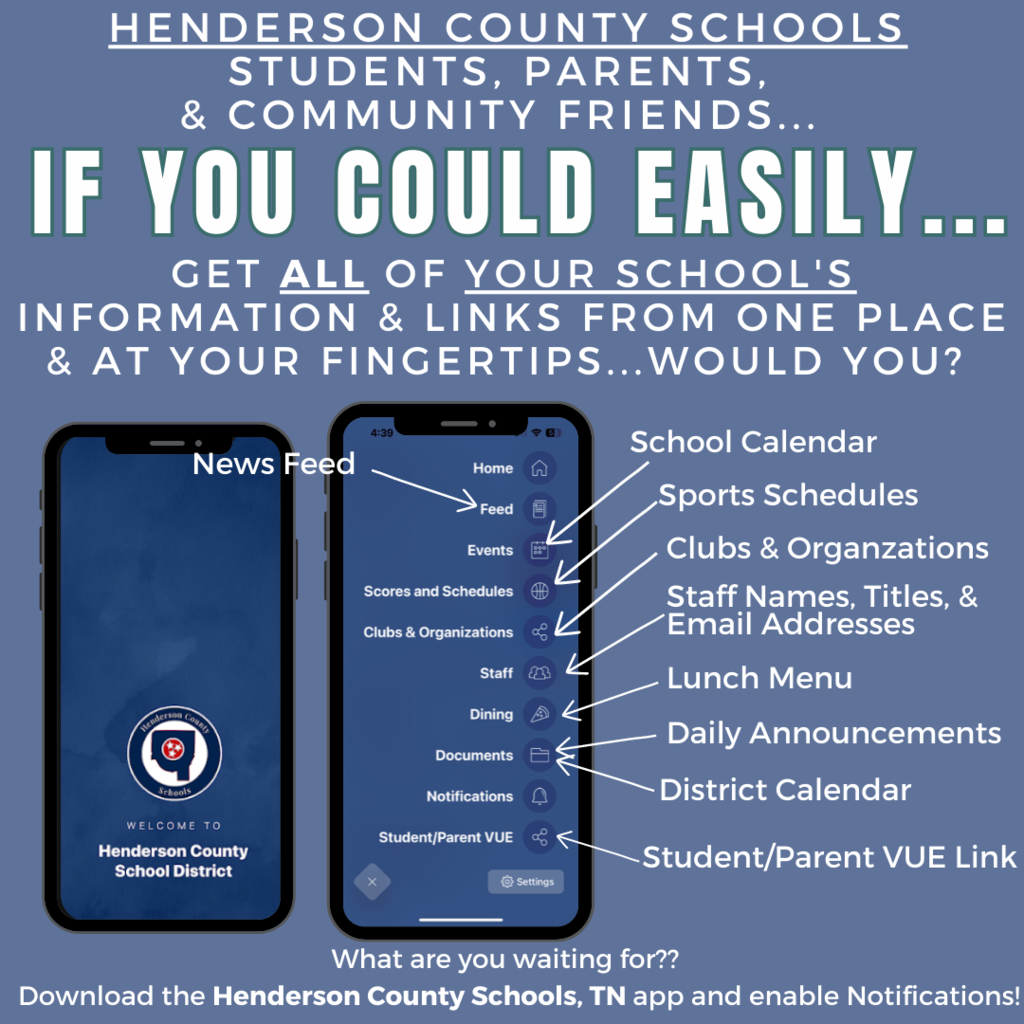 What's the best way to celebrate the first Friday of the year...Happy National Chocolate Chip Cookie Day!!!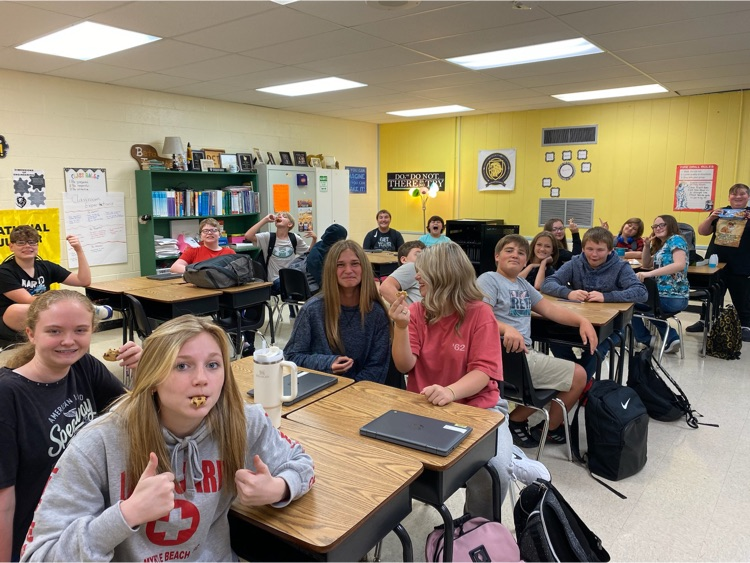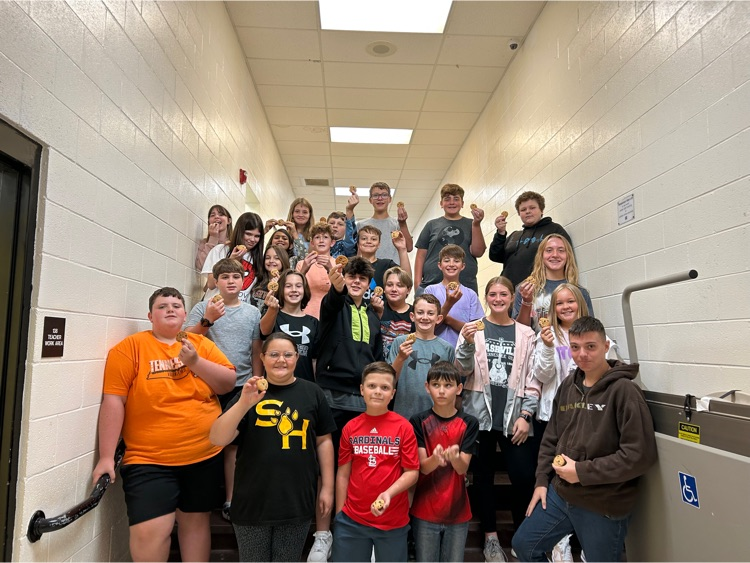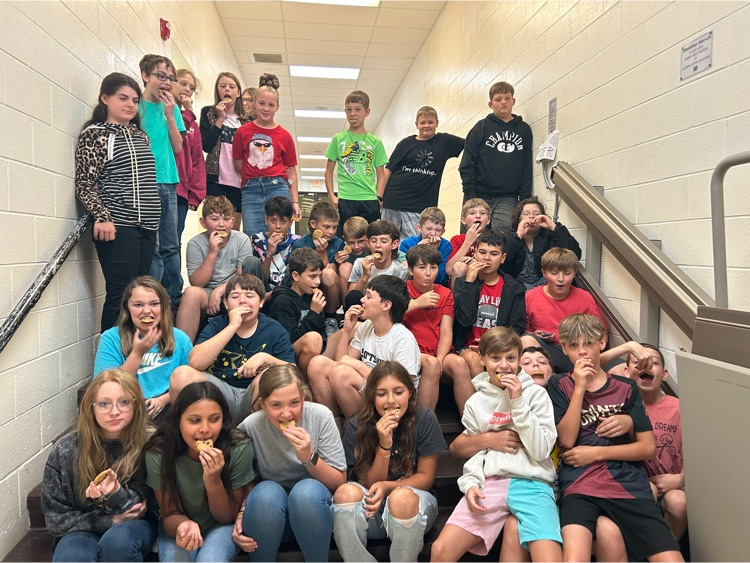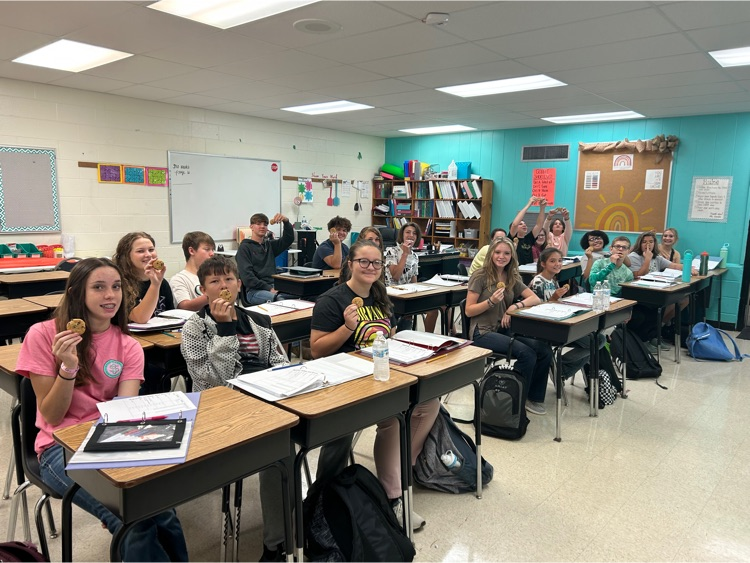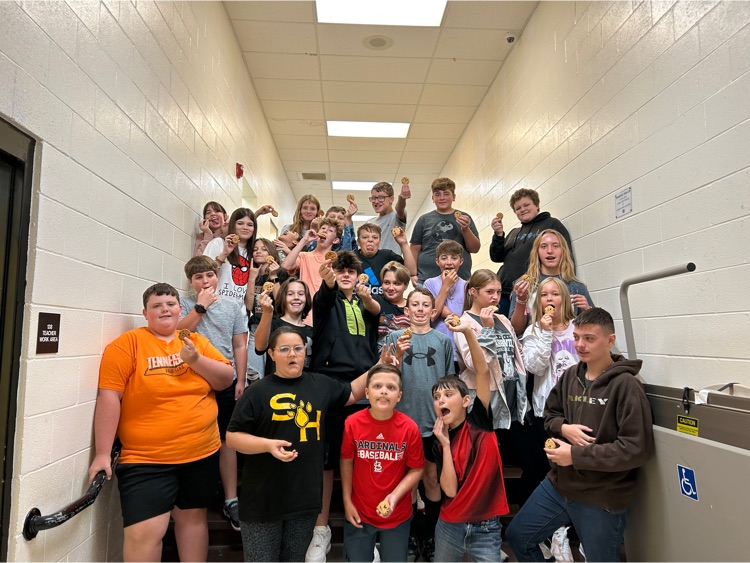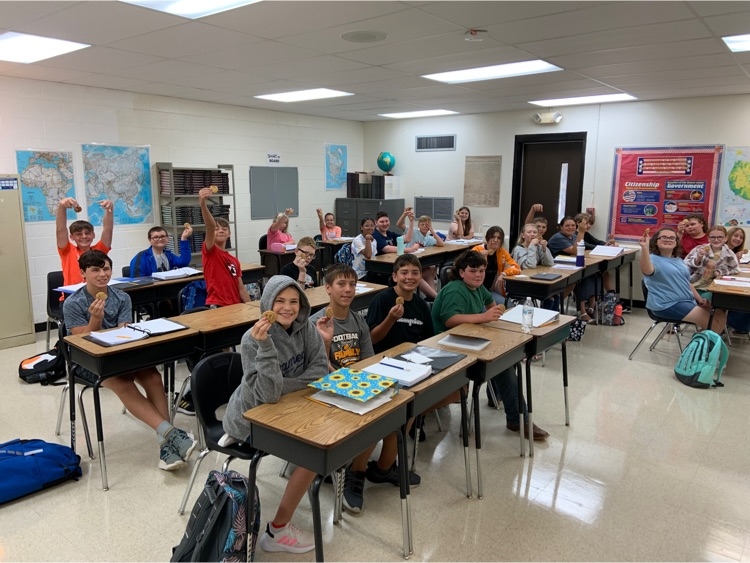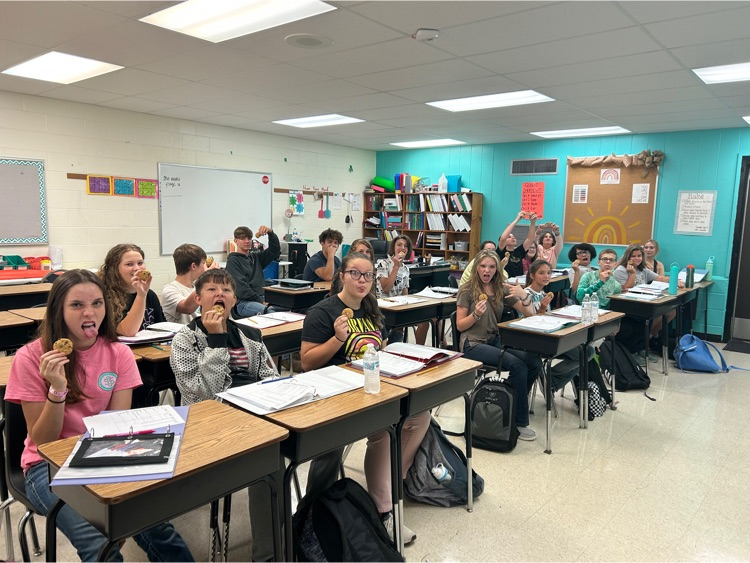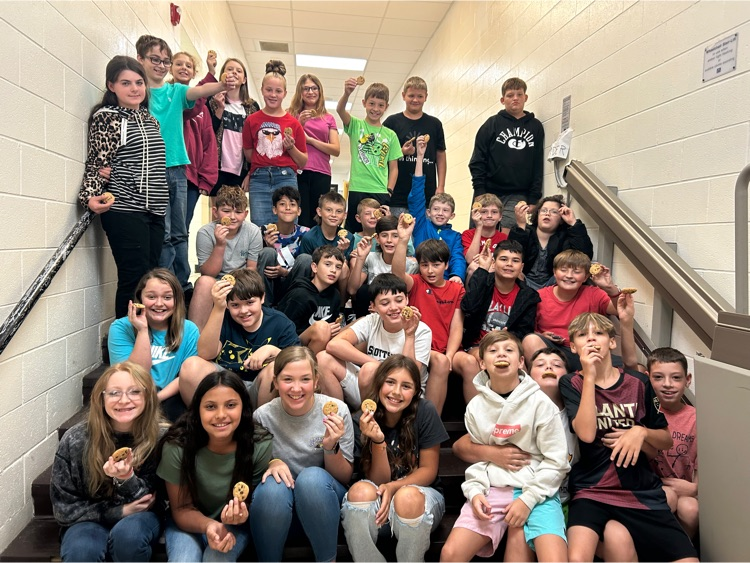 Henderson County South Baseball tryouts!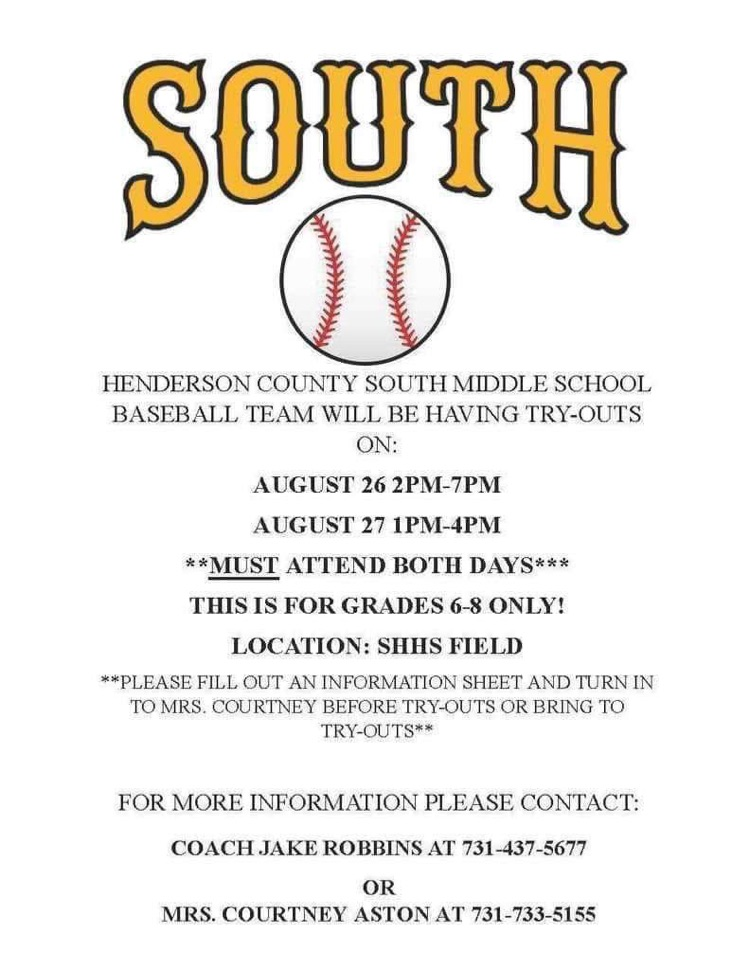 2023-2024 Henderson County Schools Full Faculty & Staff Inservice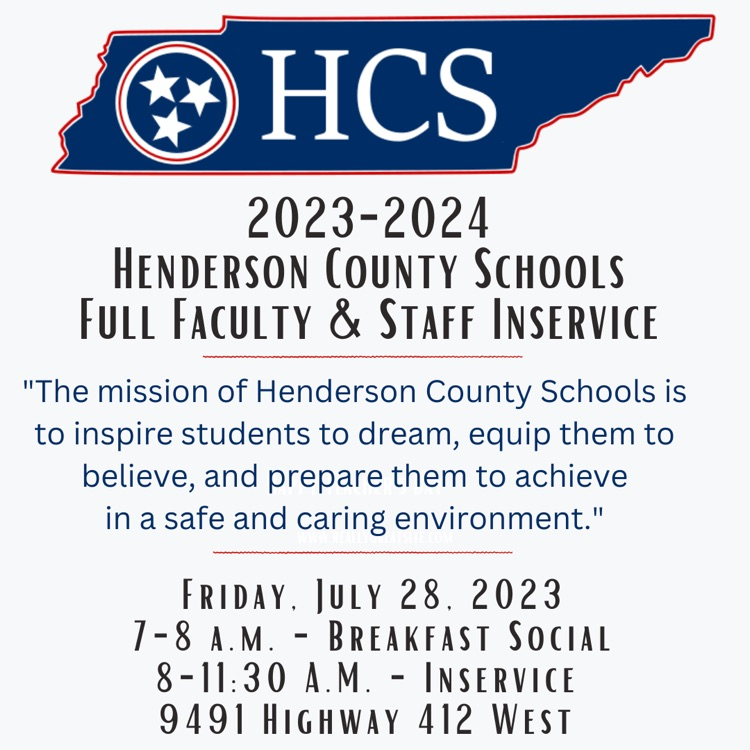 Over the past several years, the student population at Scotts Hill Elementary has been growing. This has created a major issue on the state highway in front of the school in the afternoons when students are being picked up. In an attempt to reduce the number of cars on the main highway, the leadership team has decided to reverse the flow of traffic. The entrance will now be directly beside the gym and will be one-way traffic into four lanes to allow for more cars to enter the parking lot in the afternoon. That means the exit will now be on the other side of the Tucker insurance building. The dismissal time will be 2:45 and the gates will not be open until around 2:35. The leadership team asks that parents do not attempt to come early and park because the gates will be closed and it creates a security issue when there are so many people inside the campus. There is usually more congestion in the first week or two before the afterschool program starts. Parents are encouraged to wait until 2:50 if they are not pressed for time. There will be a number posted on the sign if you need to enter the campus to pick up children early or a call ahead will also help. The safety of our students and staff is the number one priority for our school system. We appreciate the patience of all parents in this matter, as we are attempting to make things better. The first few days may be some trial and error, but we will do our best to make sure that everyone is picked up timely and safely. Special thanks go out to Trey Davis for his work on this project and Mr. Danny Beecham for green-lighting the project.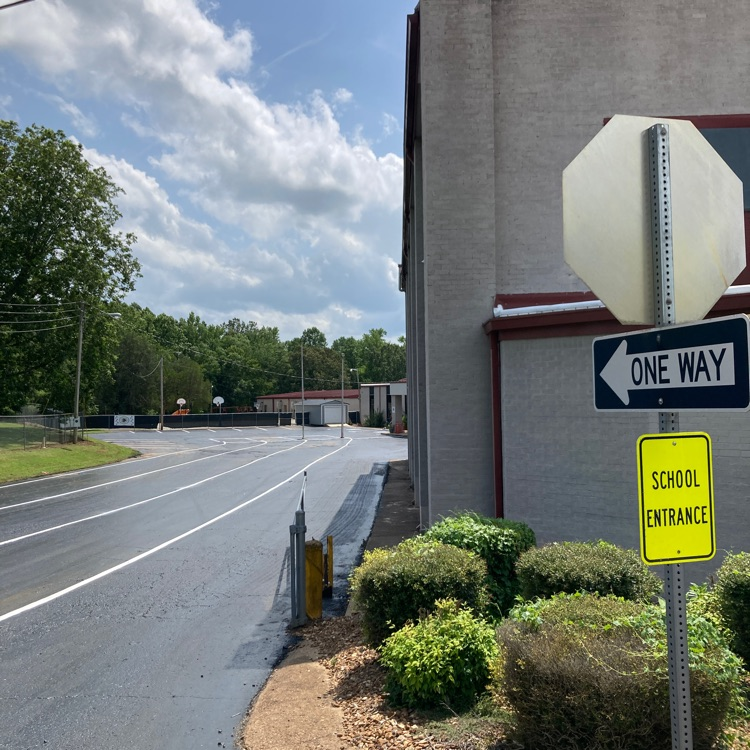 Please support the Scotts Hill band program! The booster club is participating in a team gear sale that includes non-band items. Purchase items today so that you will be ready for fall football, basketball, soccer, volleyball, softball, and baseball! Go Lions! #roar

Happy Father's Day from the staff at SHES!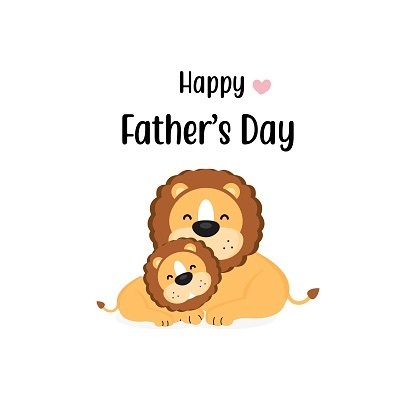 Now hiring!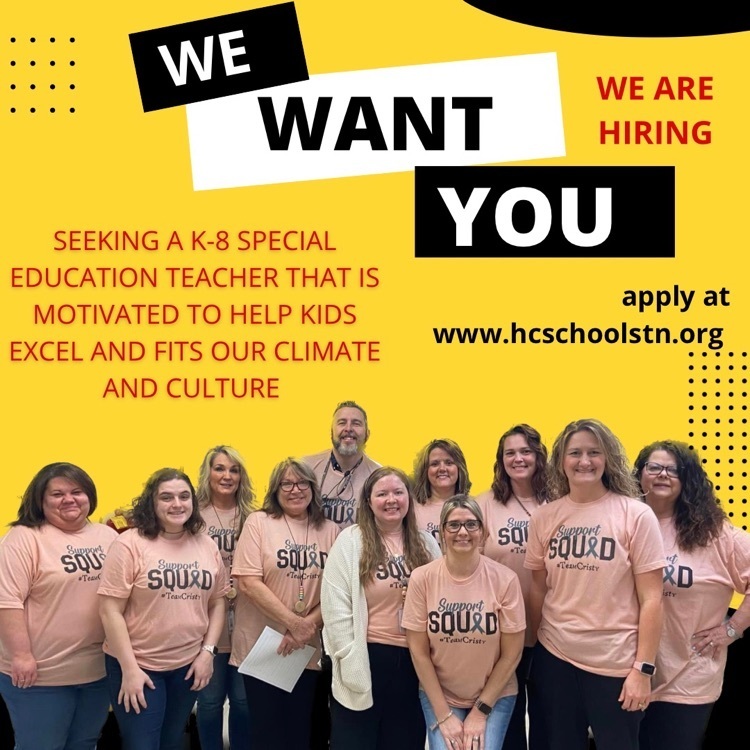 We still have openings available in the Henderson County Pre-K program at Bargerton, Beaver, Pin Oak, Scotts Hill Elementary, South Haven, Southside, and Westover. All children who will be four (4) years old on or before August 15, 2023 are eligible to register for Pre-K for the 2023-2024 school year. Requested documents to bring: -Proof of Income (ex: check stub, income tax return, public assistance case, etc.) -Proof of age such as birth certificate, other medical documents -Social Security Card -Proof of Immunizations on a Tennessee Certificate of Immunization form from the Health Department or a Physician's office -Copy of Physical Examination (within 1 calendar year) -Two (2) Proofs of County Residence (E911 address) (ex: electric bill, water bill, etc.) ***Please bring requested documentation to the Henderson County Board of Education, located at 35 E. Wilson Street in Lexington, and complete a PreK application packet. If you have any questions, please contact: Casey McDaniel Stacey Valle (731)968-3661 ext. 1227 (731)968-3661 ext. 1215
mcdaniel.casey@hcschoolstn.org
valle.stacey@hcschoolstn.org
Voluntary PreK (VPK) is an income-based program and first priority will go to those families that qualify. Completing the Henderson County PreK application packet does not necessarily guarantee enrollment in the PreK program. Non-income eligible students will NOT be notified until after school has started. Non-income eligible students are placed on a waiting list once all paperwork is complete. Once all qualifying students are placed, non-income eligible students will receive notice informing them of their status after the beginning of school, per the VPK grant guidelines.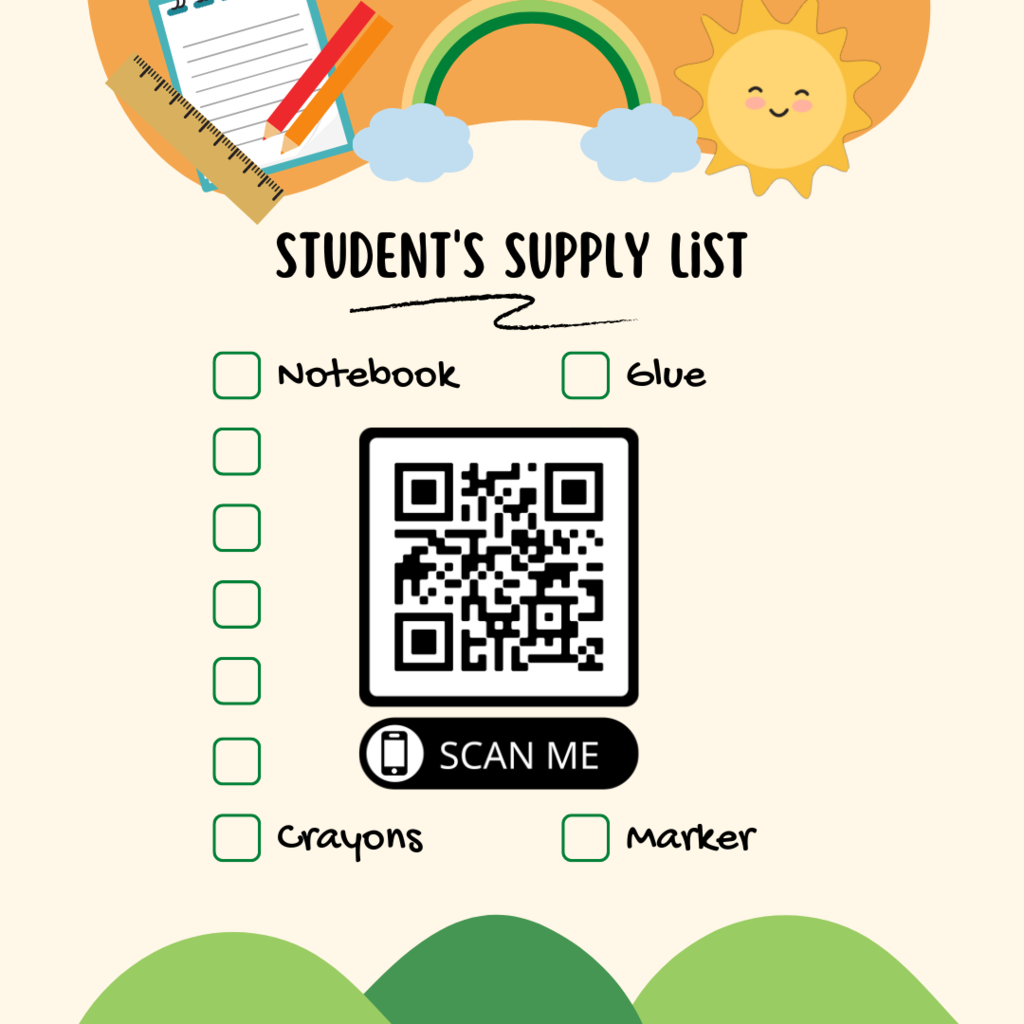 Please mark your calendars ! We will be having Pre-registration night in the gym at 6:00 pm on Tuesday July 25th. Complete all registration paperwork and meet the teachers and staff. If you attend this event, there is no need to attend on July 31st registration day.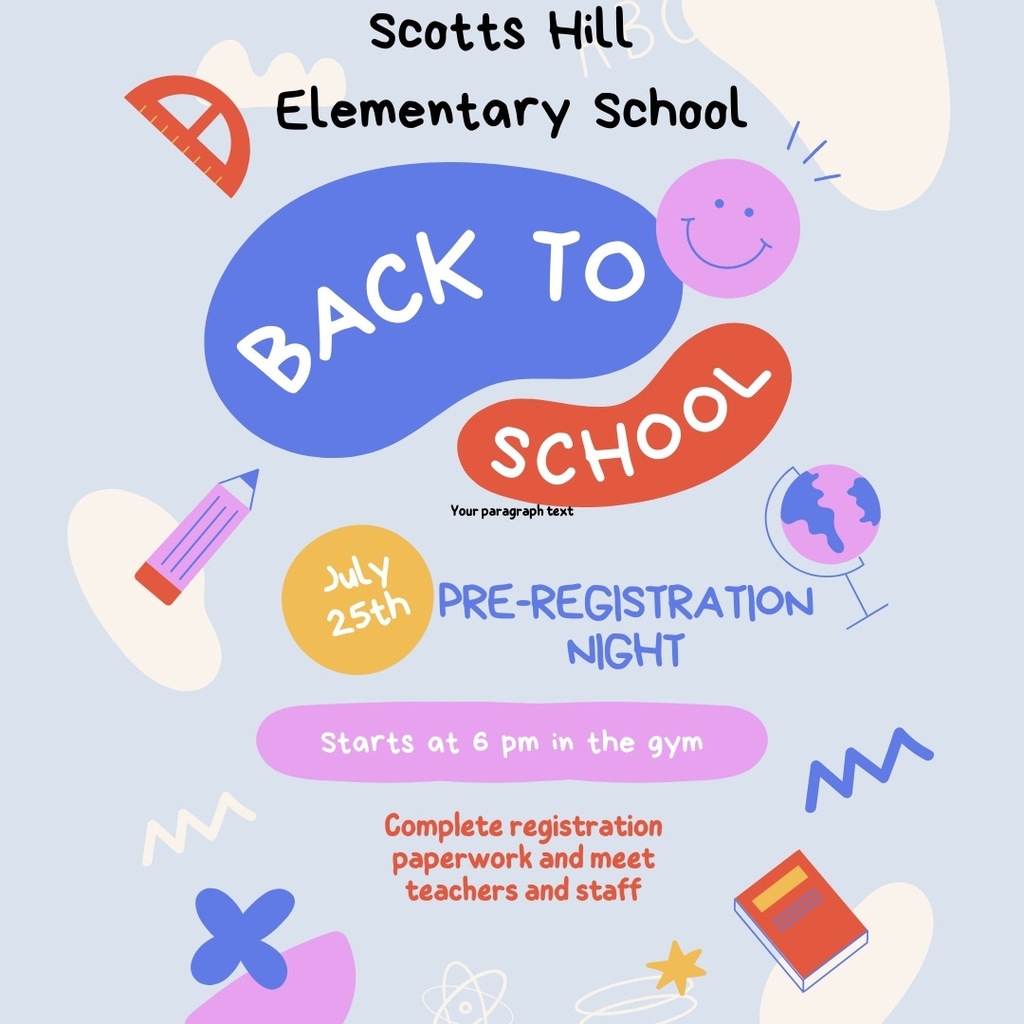 The 2023-24 basketball schedule has been released. Please visit our website or app for updated scores when the season starts.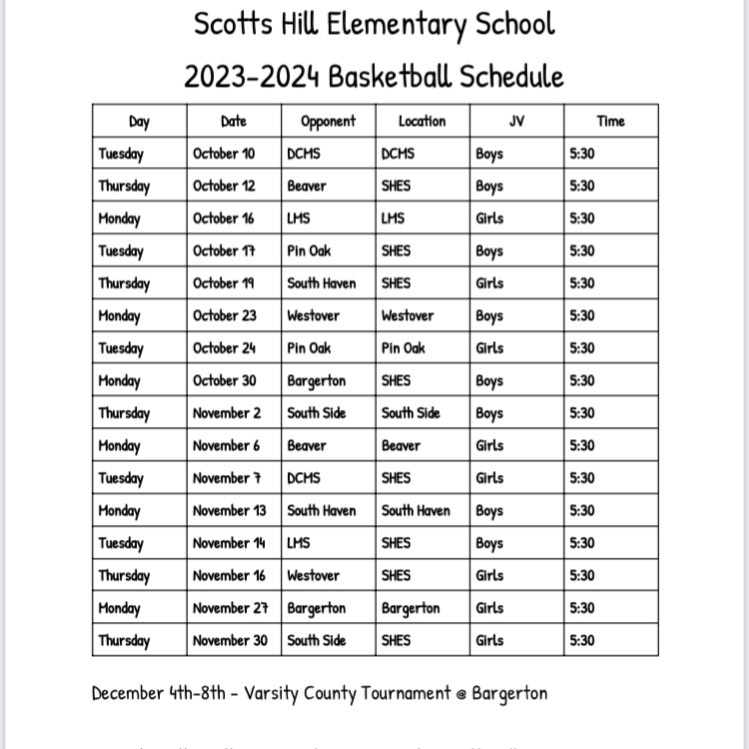 Our summer campers had a surprise visit from Rocky T the Raccoon. Our PBS affiliates brought Rocky along to help our students create "story blocks" and spur their imagination. Through story telling.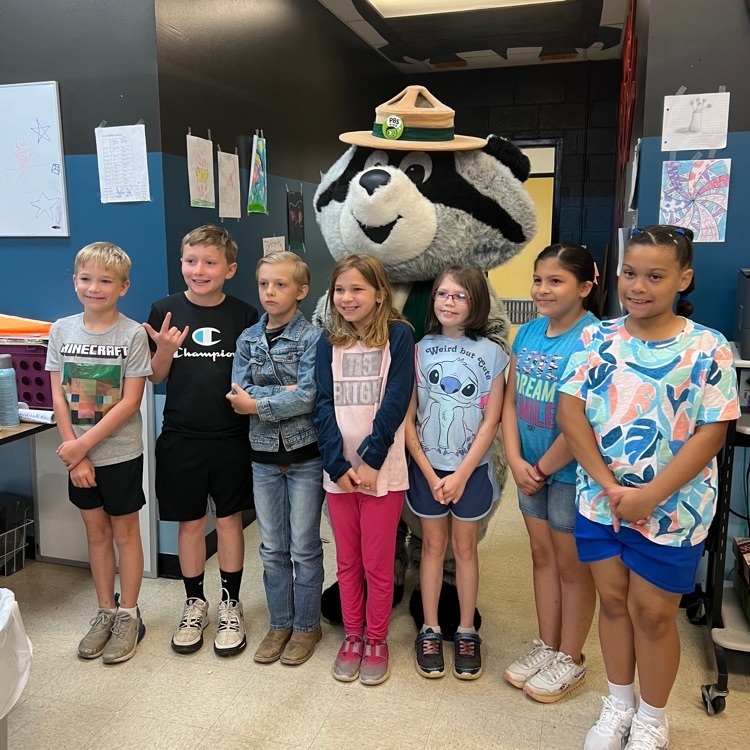 This month we are celebrating the core value of compassion. Compassion means that we have sympathy for the suffering of others. Compassion means that we suffer along with them. This week, see if you can catch yourself in those moments when compassion wanes. When you notice, without beating yourself up, gently remind yourself that you and the rest of us are doing the best we each can at this point in time. Take a few breaths, and silently say to yourself, "at this moment, with this breath, I am doing the best I can." Then apply this to the other person, silently saying to yourself, "at this moment, with this breath, he/she is doing the best they can." Compassion and love can change the the paths of our schools and our homes.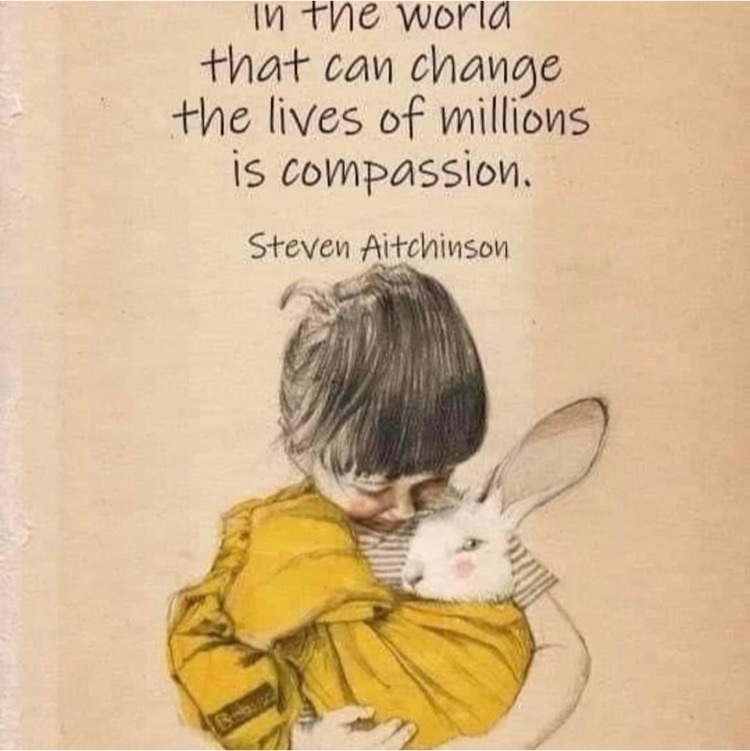 We will be shutting the gates to the parking lot at about 8:15 this morning to ensure that our kids are safe during Waterworld. Any parent that wants to come and be present is welcome. Please park across from the gym and walk down the side of the gym and check in at the office and receive an ID tag. We ask that you not be in the building other than to use the restroom. If you are not attending, but you want to check your child out at some point today for an appointment, I would suggest that you call ahead to the office and let us start getting them ready so that you can get them expediently. Have a great day!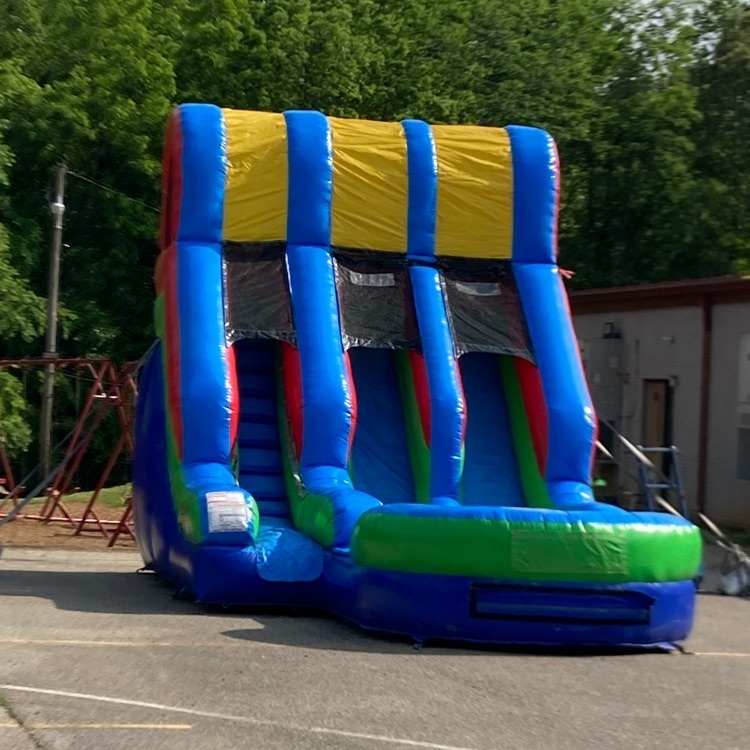 Congrats to this week's Lion Listeners! Ruby Reed, Lorena Pearcy and Emersyn Maness were presented their prizes by "principal of the day" Hadley Barber.