We had a wonderful lunch Tuesday for our four ladies that retired this year. We will miss them dearly, and we wish them the best during this new phase of their life. Joan Powers - 15 years at South Side as a Paraprofessional Mary Smith - 30 years - Librarian Angie Renfroe - 30 years all at South Side - 6th & 8th ELA Tamra Phillips - 30 years - 29 with South Side - Academic Coach We will miss these ladies leadership, wisdom, and friendship.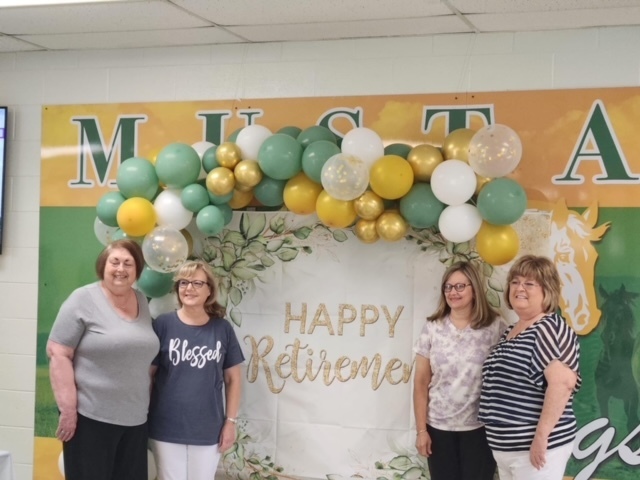 Attention: Substitute Teachers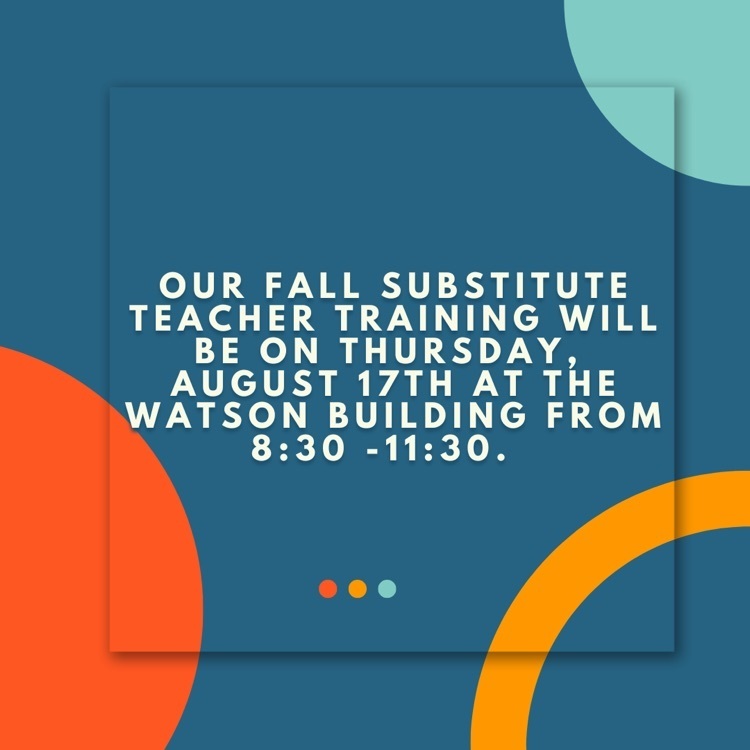 Scotts Hill High School will be hosting a baseball camp this summer. Please read the information below.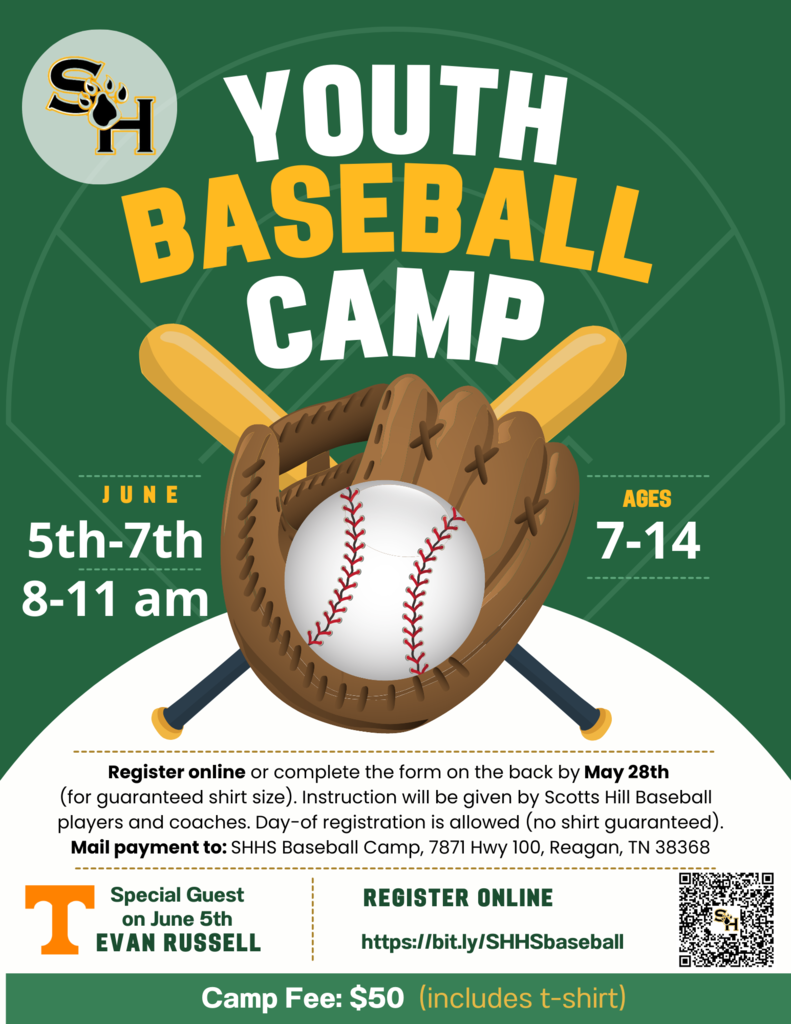 Tryout dates for Scotts Hill High School are listed below.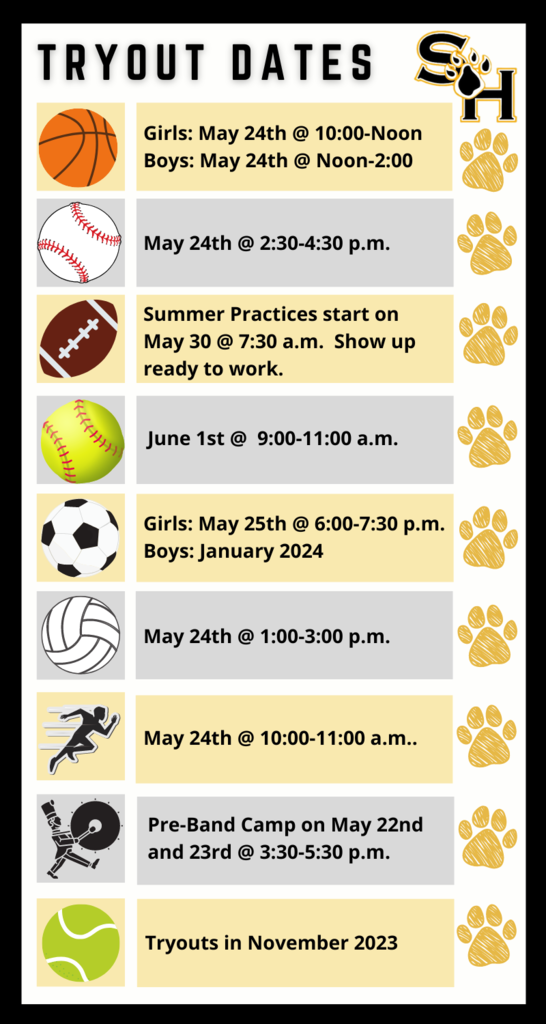 Basketball awards!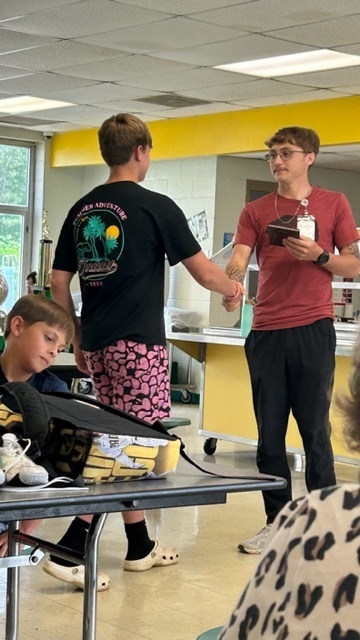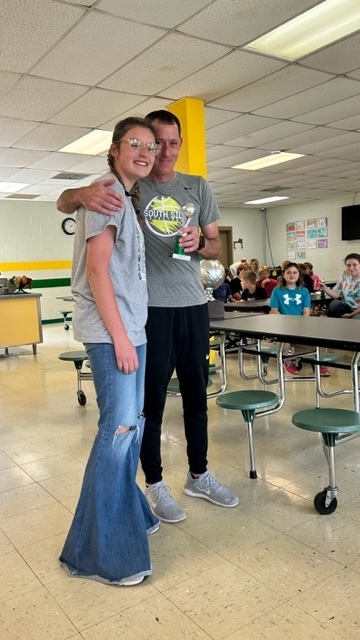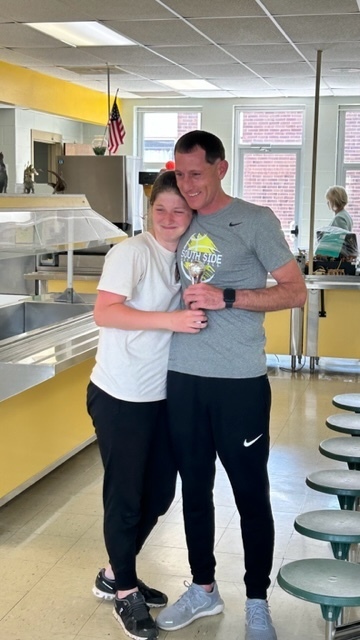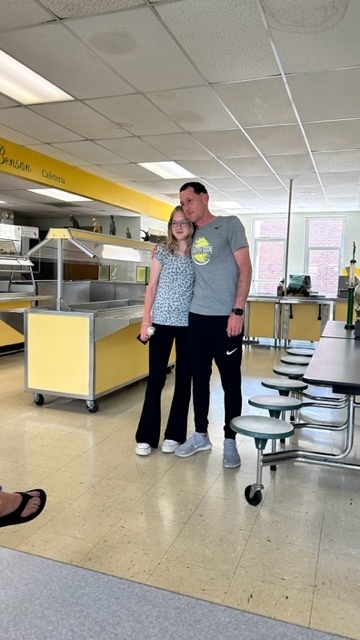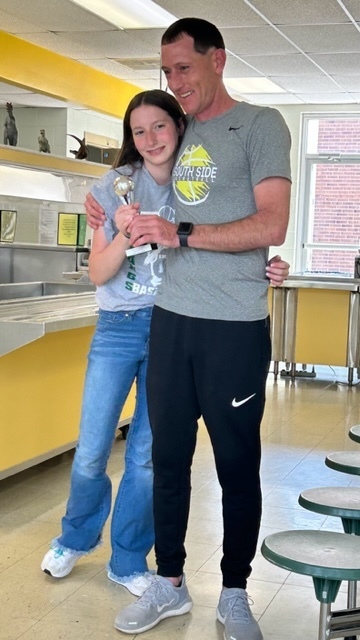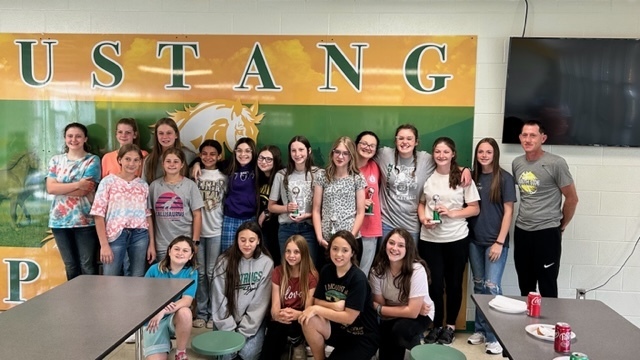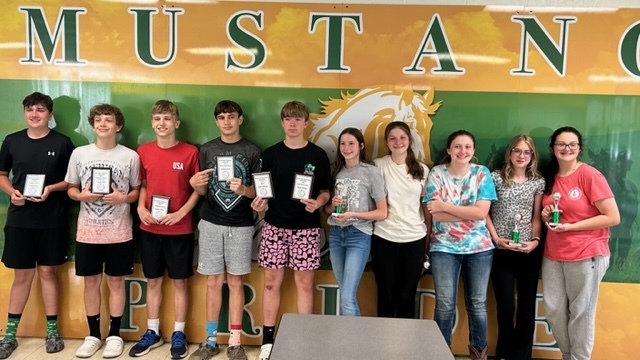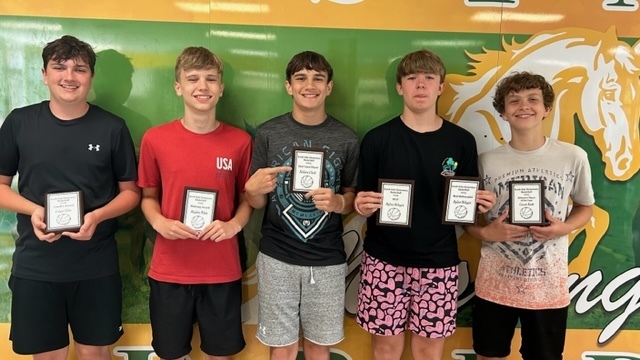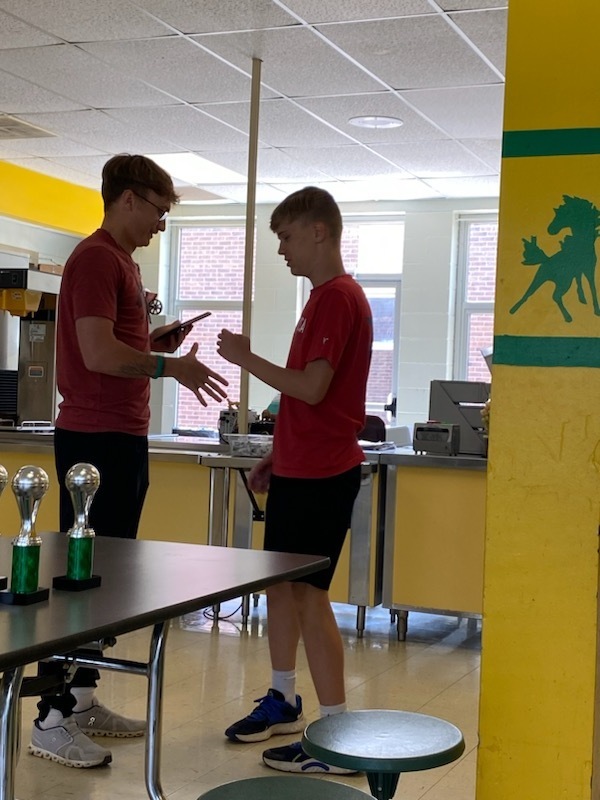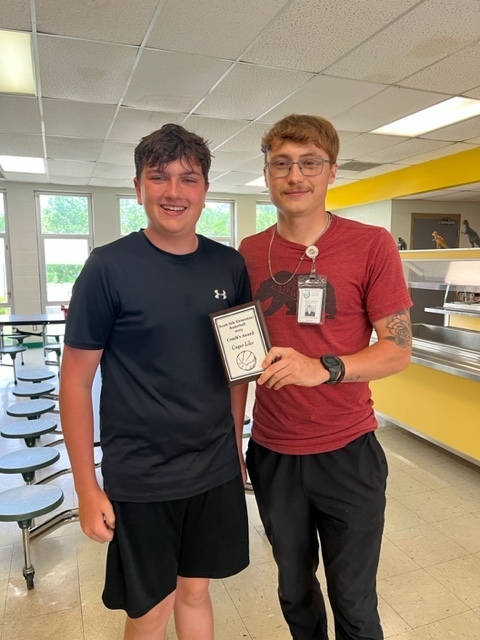 Henderson County Field Day 2023!! What a great success! Thank you to Mr. Chris Smith (Field Day Coordinator), Kim Bryant, Jeff Griggs, Daniel Lewis, Jamie Simonton, County School Resource Officers, Lexington City Officers, THP, Janet Simonton, Katrina Lewis, Tracy McClerking, Becky Beal, Brantley Smith, our cafeteria workers from each school, so many incredible teacher chaperones, and Lexington High School student helpers! What a fun day for so many students!!!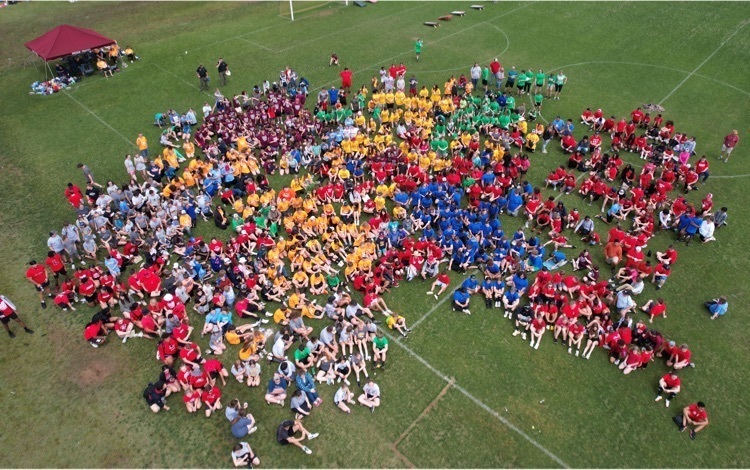 Happy School Nurse Appreciation Day to each of our school nurses in the Henderson County Schools. We appreciate how each of you takes such great care of our students' health every day! Danny J Beecham Director of Henderson County Schools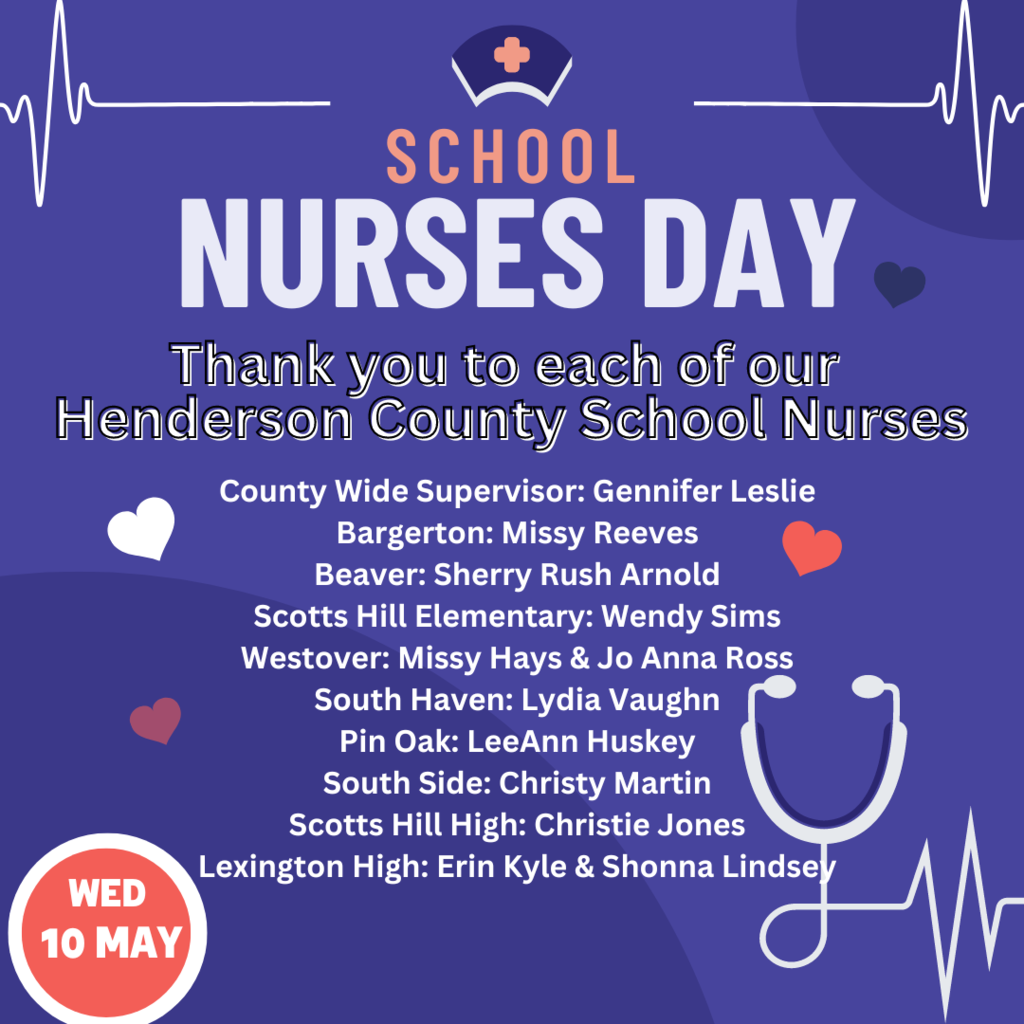 We would like to congratulate Ms. Shelia Richardson for being recognized for all her hard work. She received the " Going Above and Beyond Duty" award. We are honored to have her with us at South Side.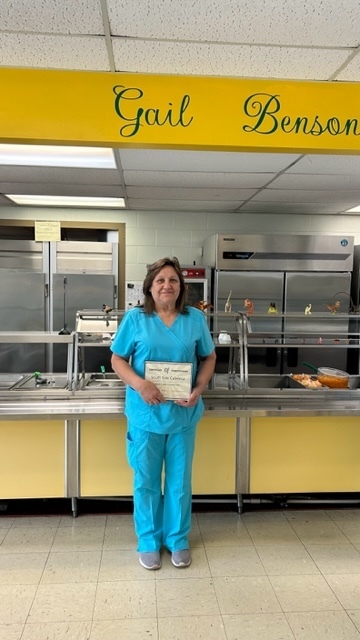 We would like to congratulate our wonderful cafeteria staff. They received two awards for their hard work during this school year. They were awarded 2nd place for having the highest lunch participation and were tied for first place in sanitation. We are very thankful for these ladies and all they do for us each day. Pictured are: Shelia Richardson, Nancy Grissom, Ann Stone and Penny Middleton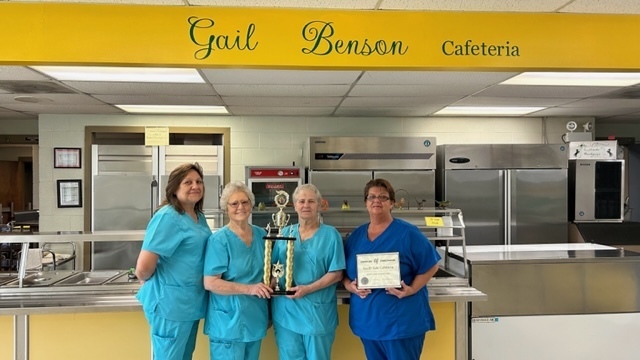 April Students of the Month: Pre-K-Bubba Garner, Kindergarten-Karleigh O'Guinn, William Moody, Cambrie McCasland, and River Winters, 1 st Grade-Josey Holder, Rayleigh Bartlett, Olivia Brewer, and Katelynn Blank, 2 nd Grade-Hannah Carter, Jenna Austin, and Lilly Wright, 3 rd Grade-Dixie O'Guinn, Casey Ruth, Jaxon Hilyard, and Kayla Couch, 4 th Grade-Aubrey Tate, Allianna Tate, and Layla LaRue, 5 th Grade-Jacob Chalk, Kyler Meek, and Logan Wright, 6 th Grade- Ezra Adams, Carlee Horton, and Waylon Devlin, 7 th Grade-Kenlie Wallace and Adriana Morris, and 8 th Grade-Jase Creasy, Justin White, Krista Bingham, and Ruth Green. Not pictured: Jaxon Hilyard, Layla LaRue, and Adriana Morris.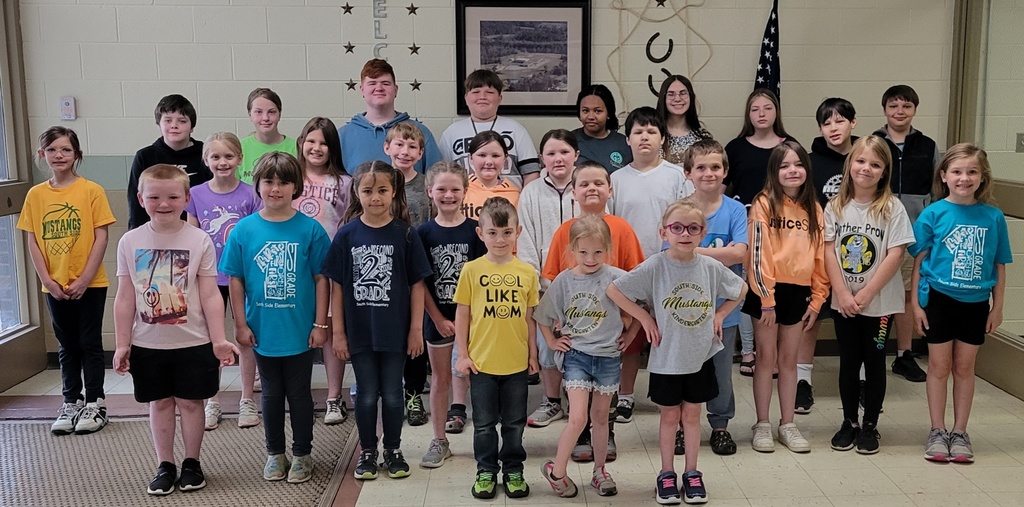 Thank you, teachers, for all you do for the students of Henderson County. First, as a student, then as a parent and educator, and now as the district director, I have seen firsthand Henderson County's teachers' incredible impact on our students daily. It is an honor to recognize you during Teacher Appreciation Week. This week we celebrate you and thank God for you! Danny J Beecham Henderson County Director of Schools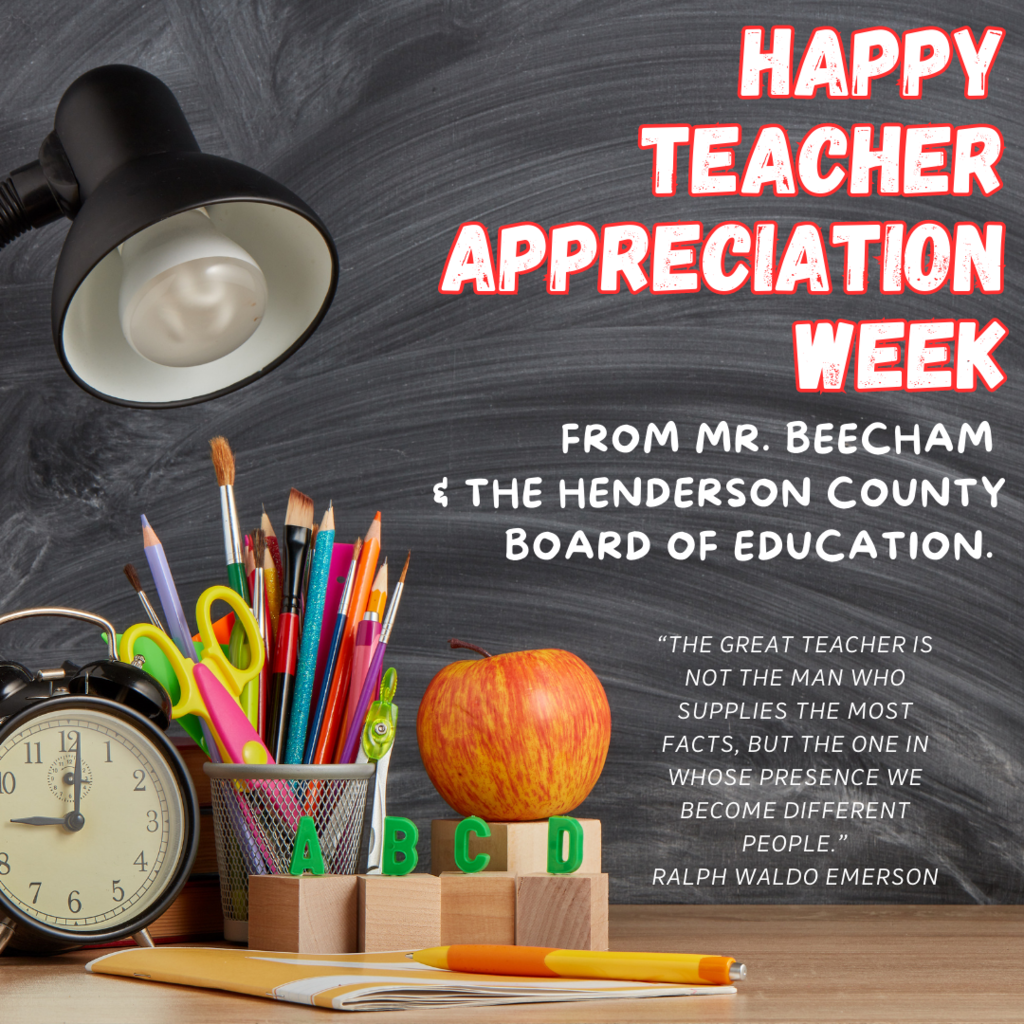 Our 7th and 8th grade prom was April 28th. We would like to thank everyone who made this night memorable for our students. It was beautiful!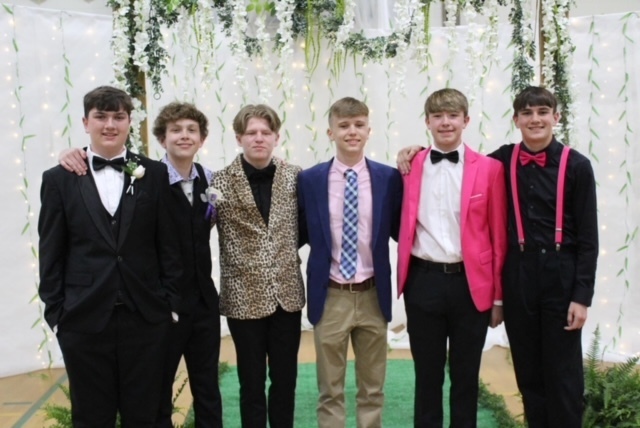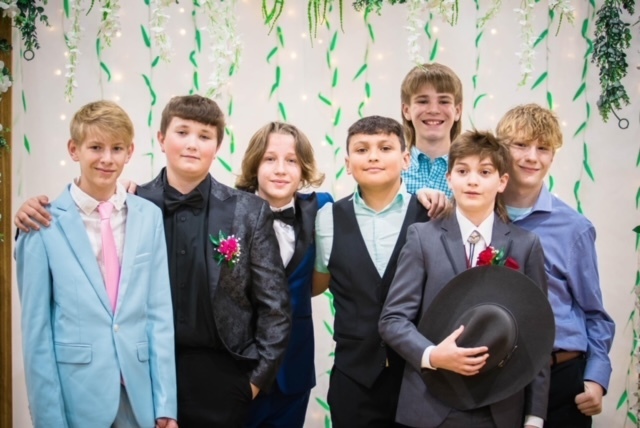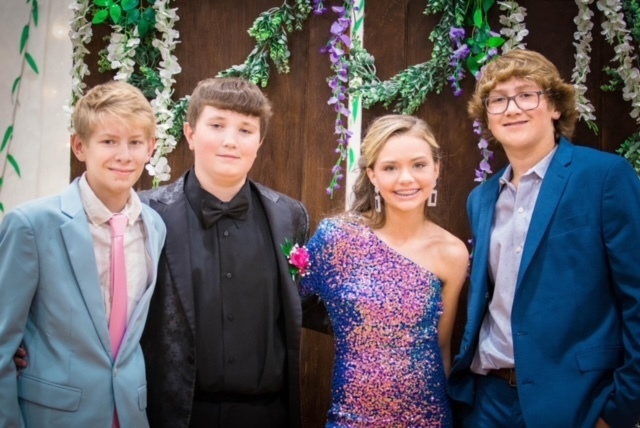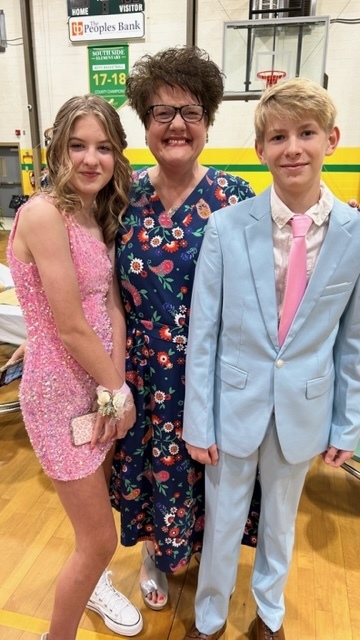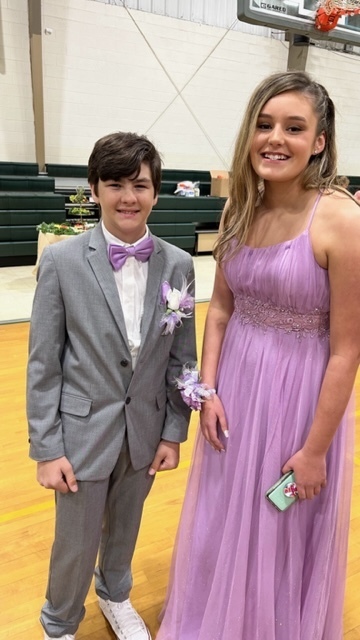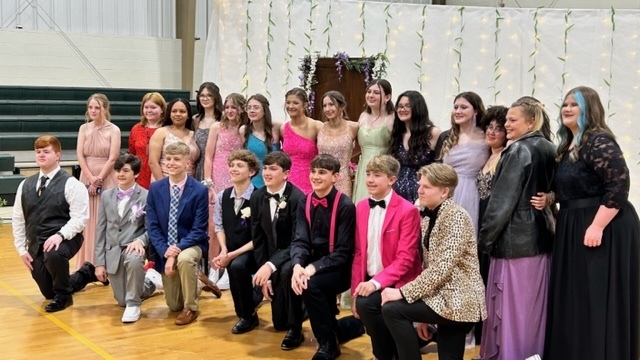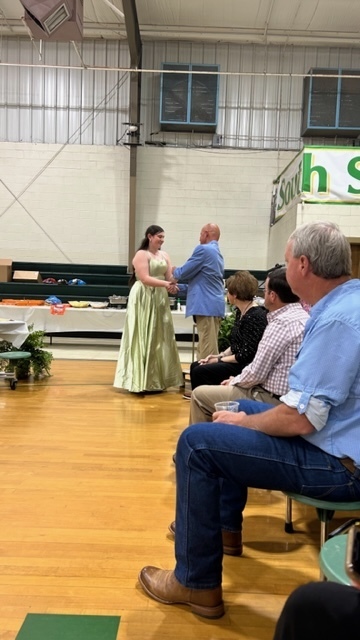 Our 7th and 8th grade prom was April 28th. We want to thank everyone who worked so hard to make this night memorable for our students. It was beautiful!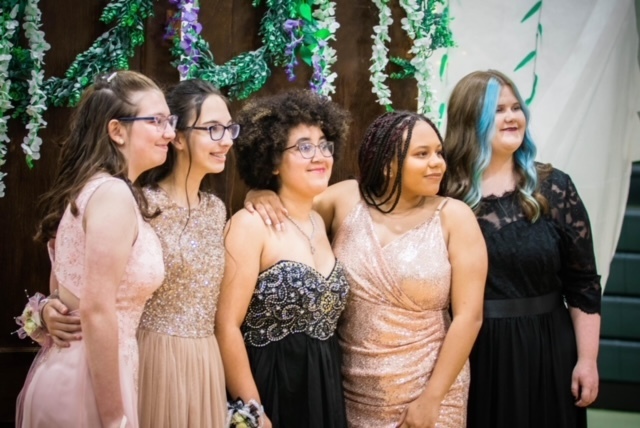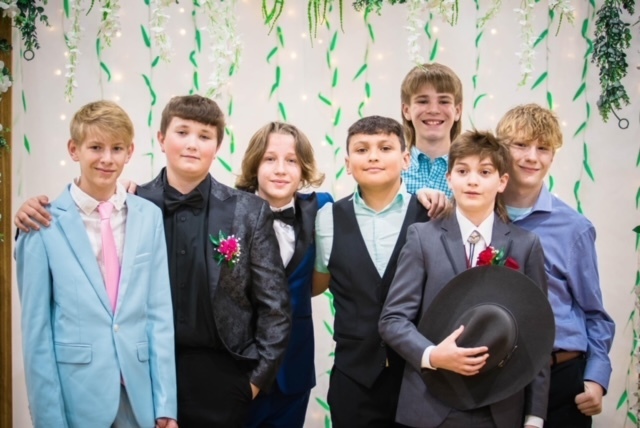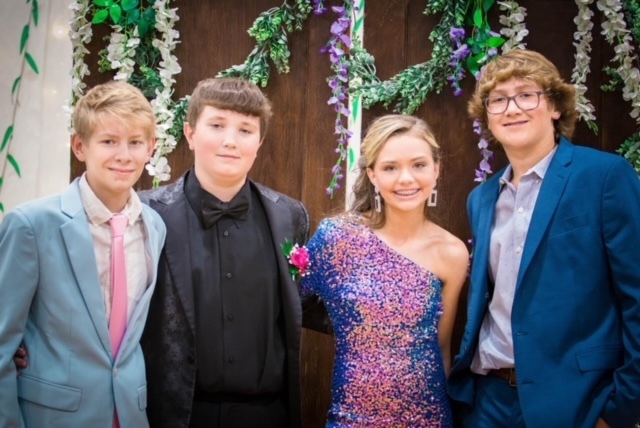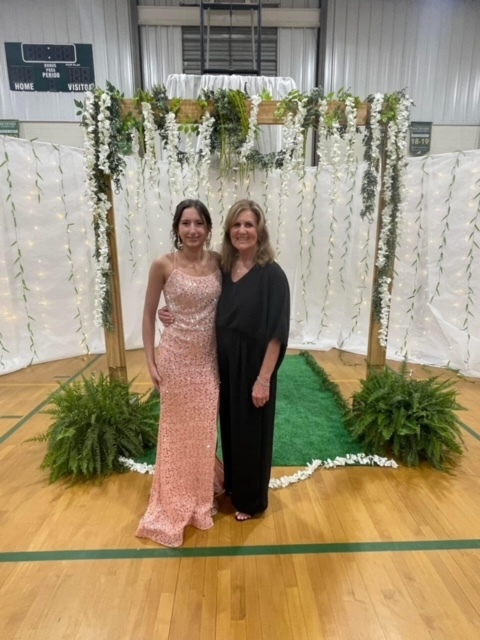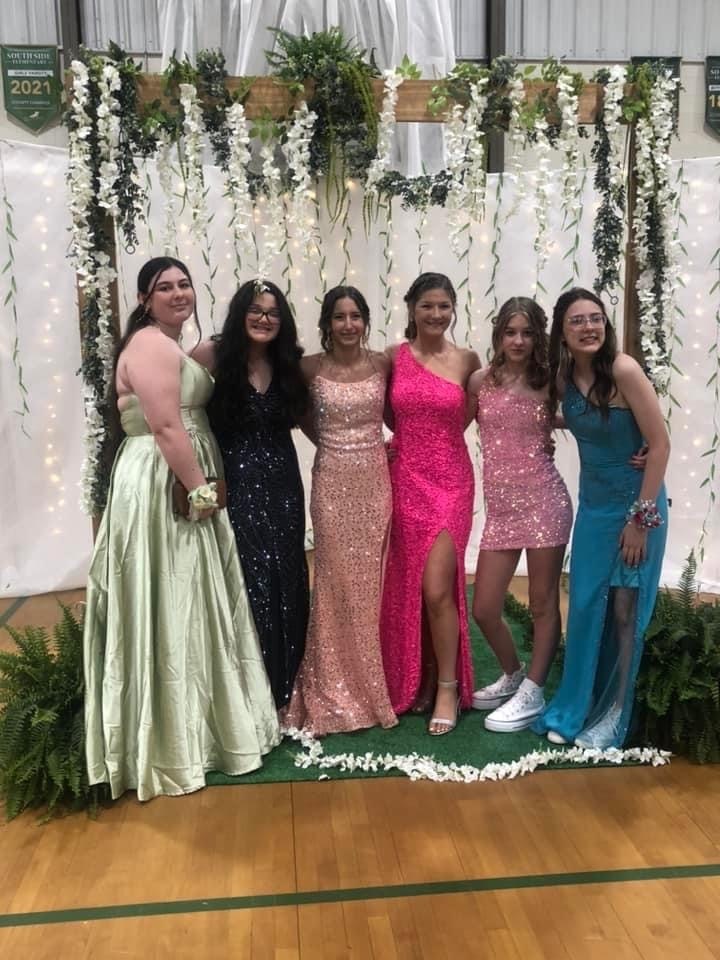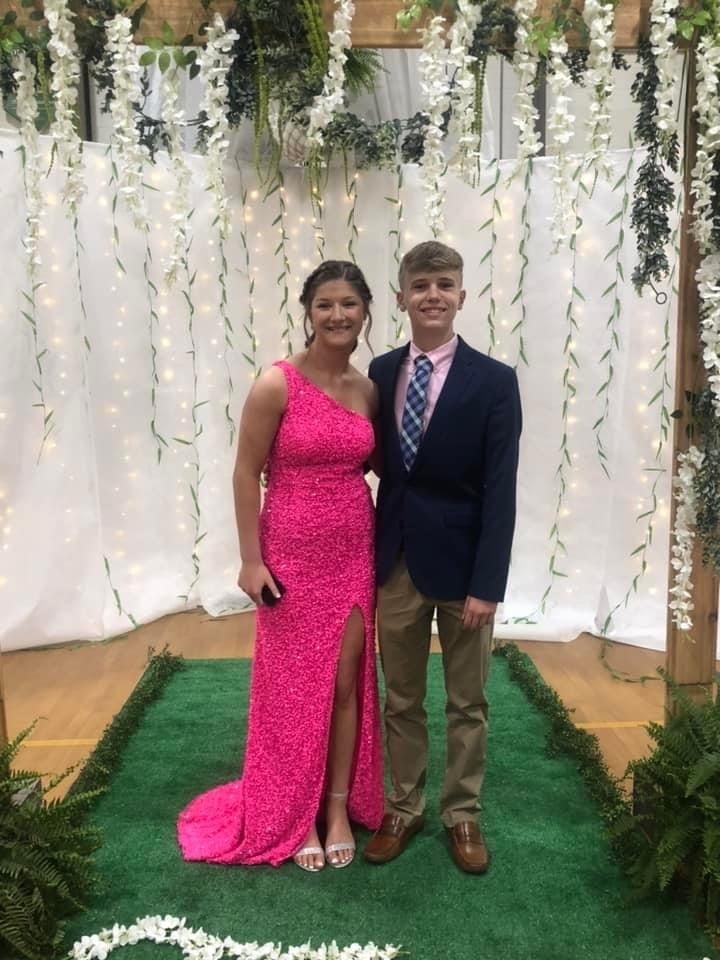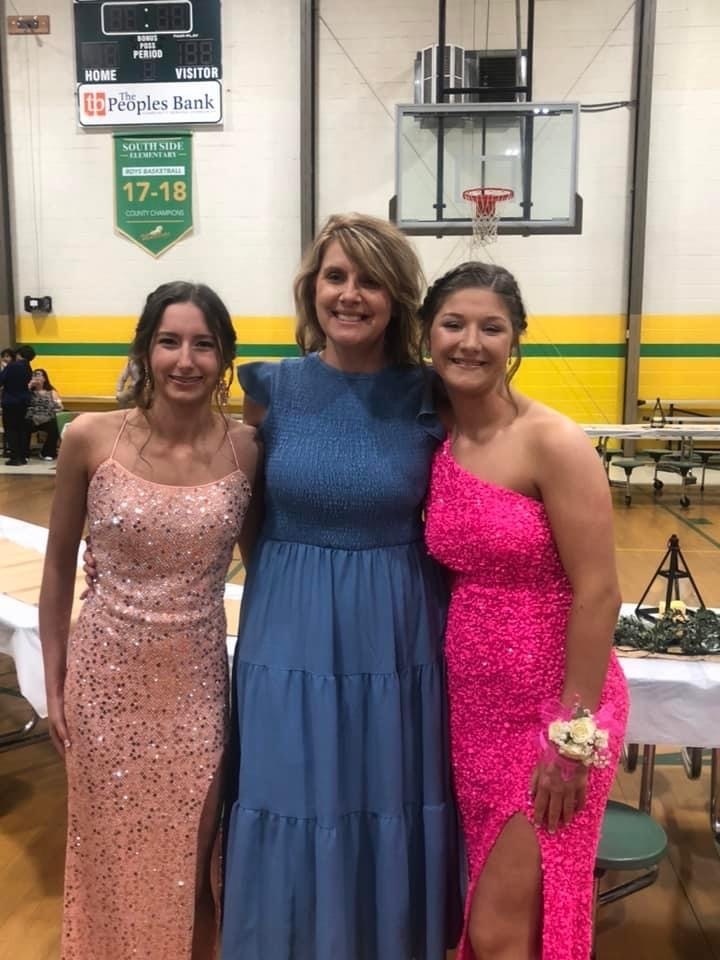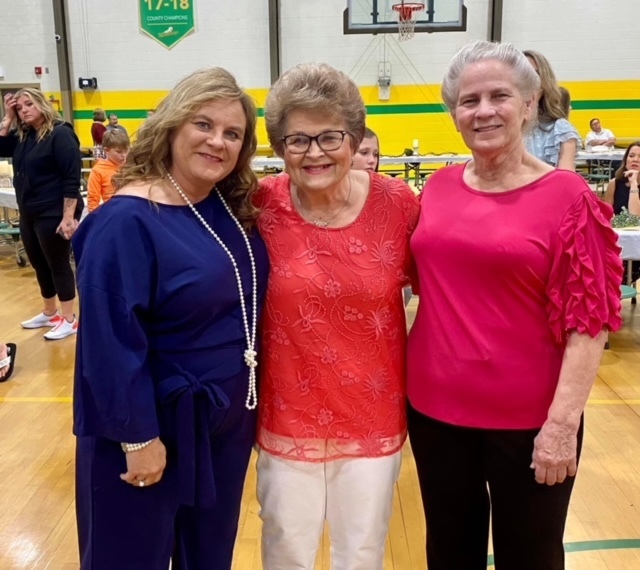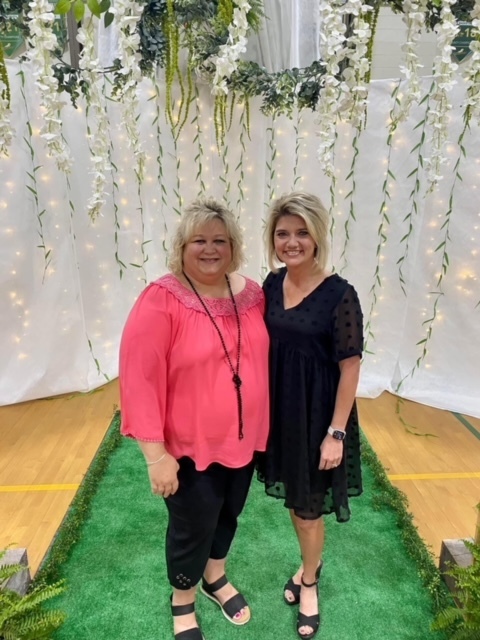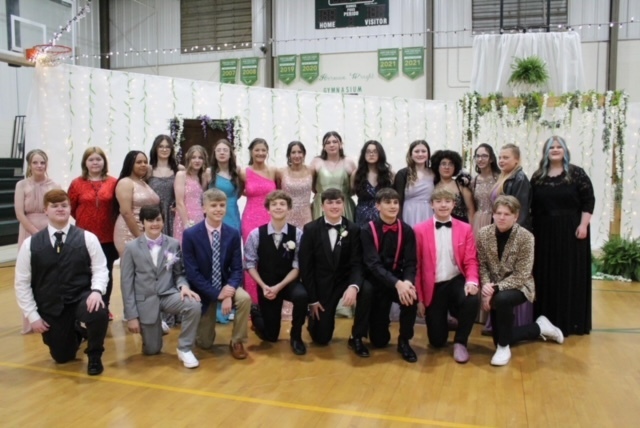 Thank you for everything you do each day to make your school great!!!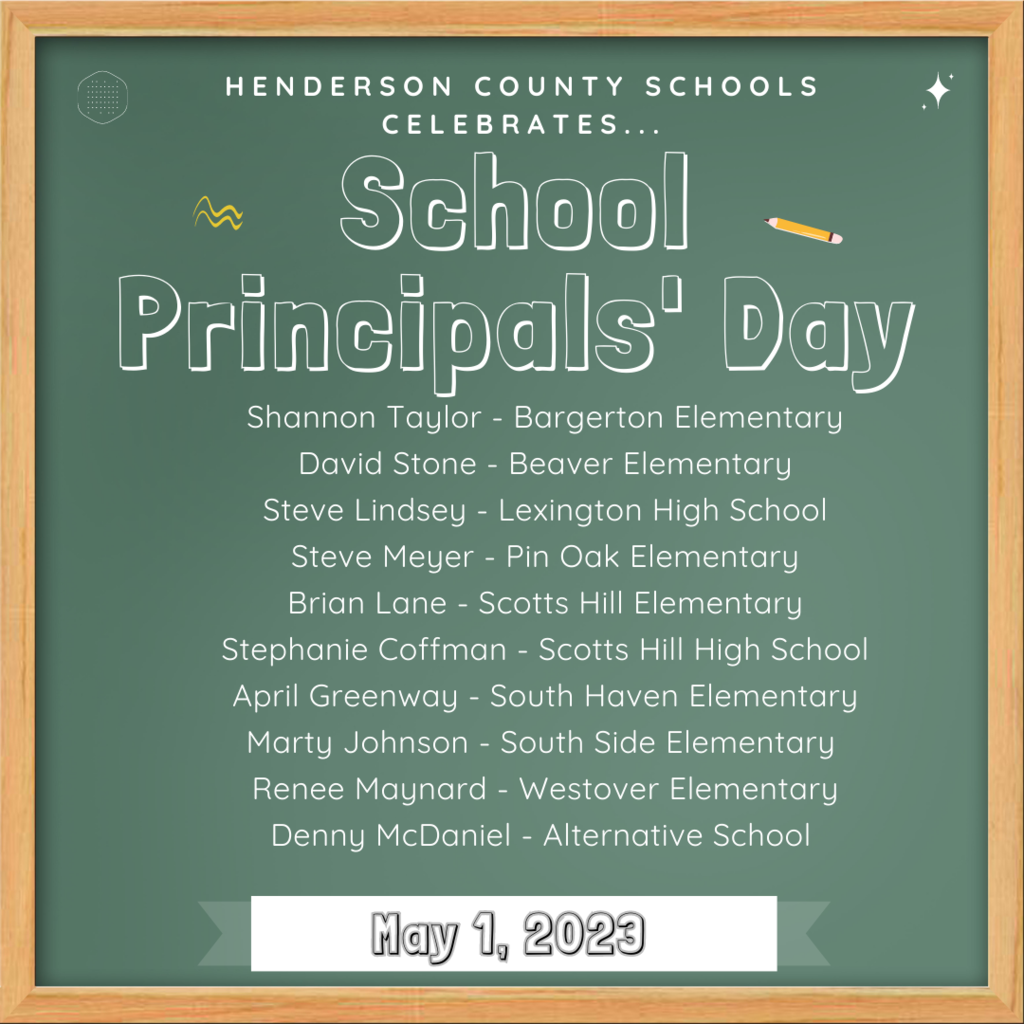 May Breakfast and Lunch Menu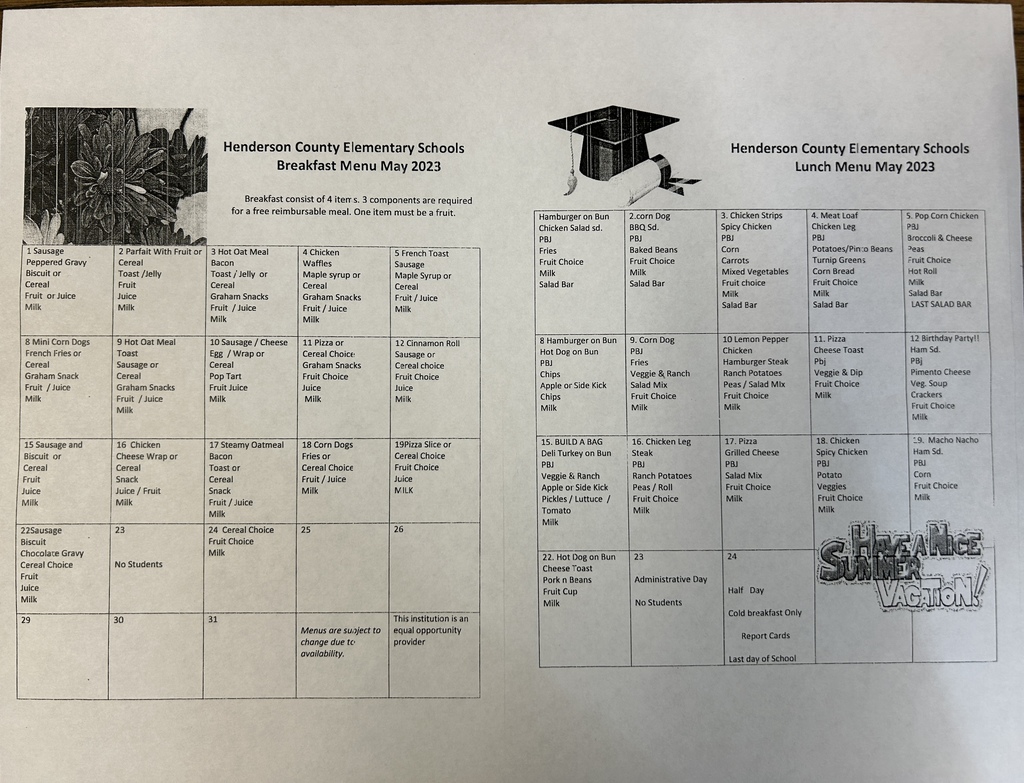 We are proud of our baseball boys and all the hard work they have put in this season. They will be playing in the district tournament this week in Chester County. We wish them the best!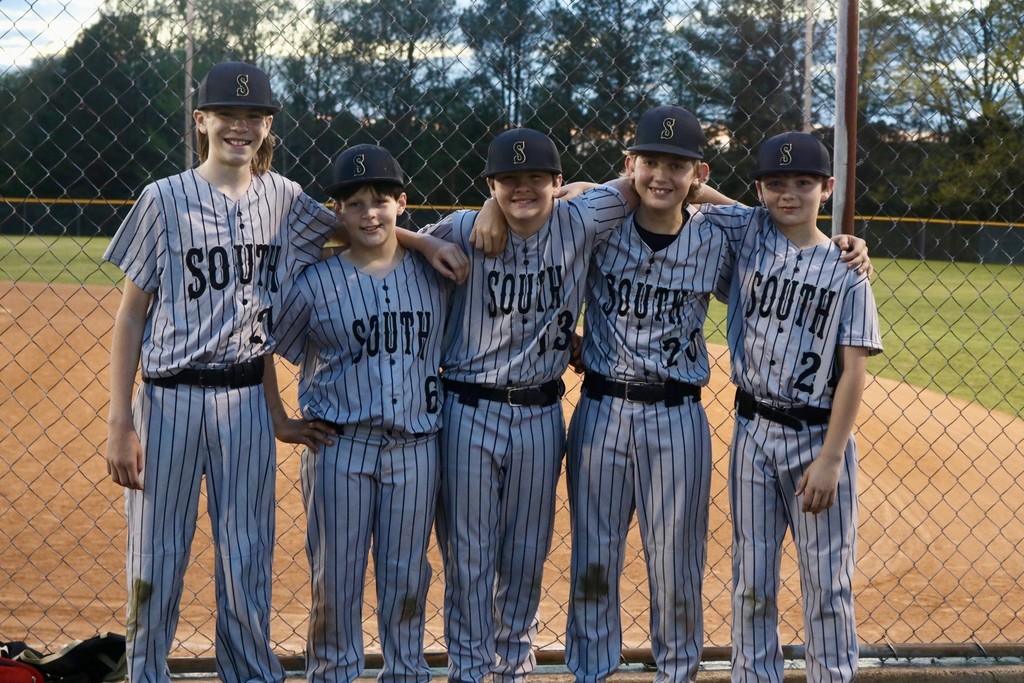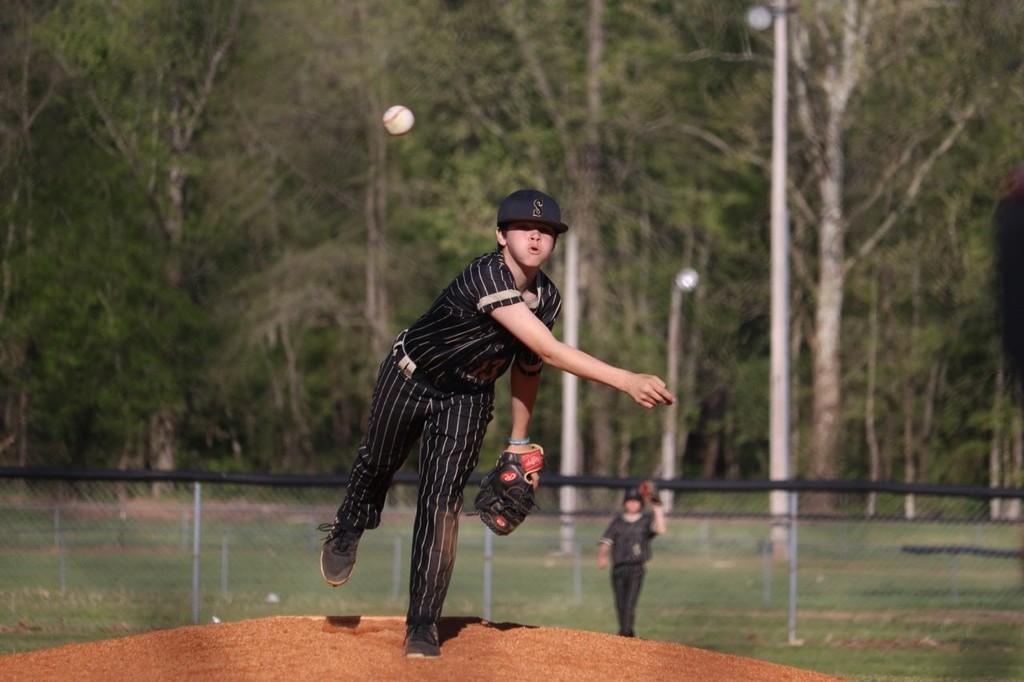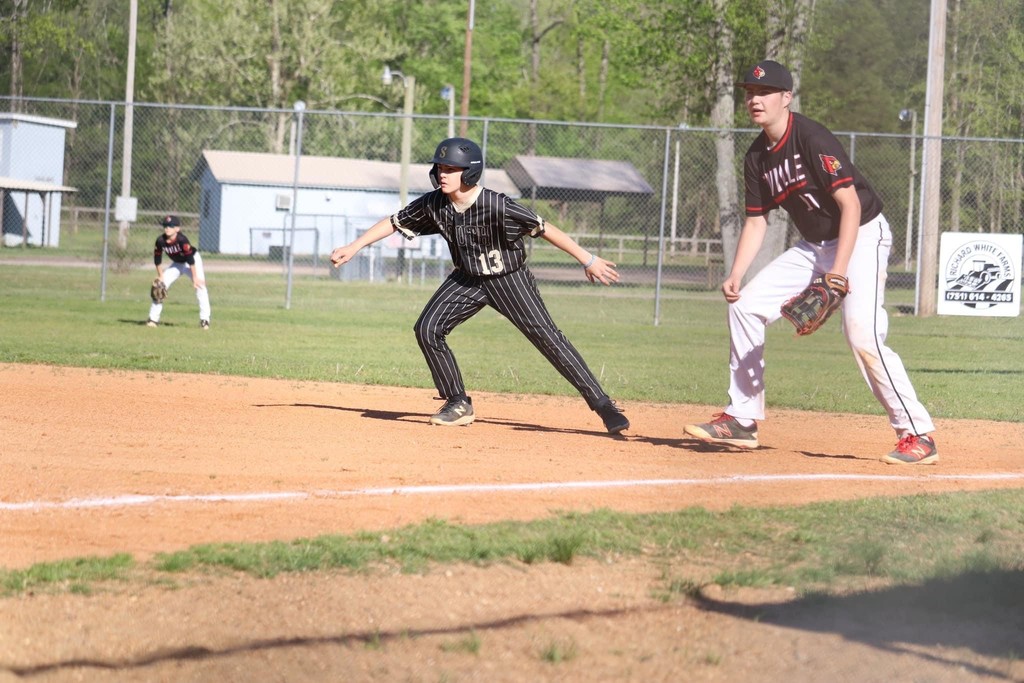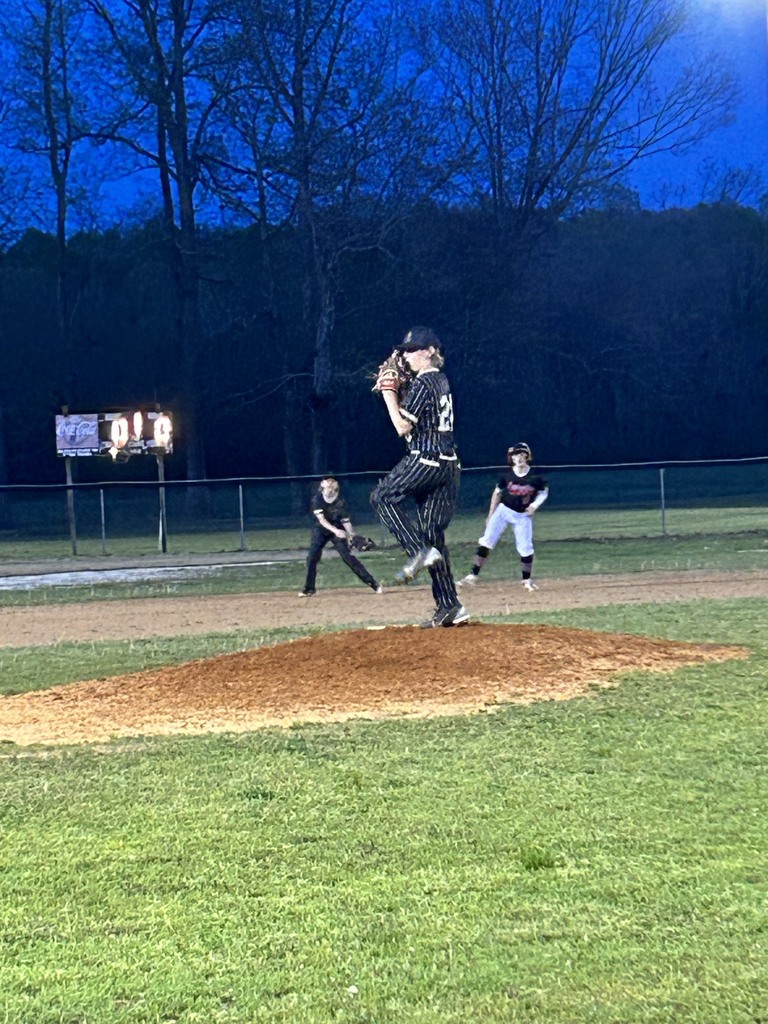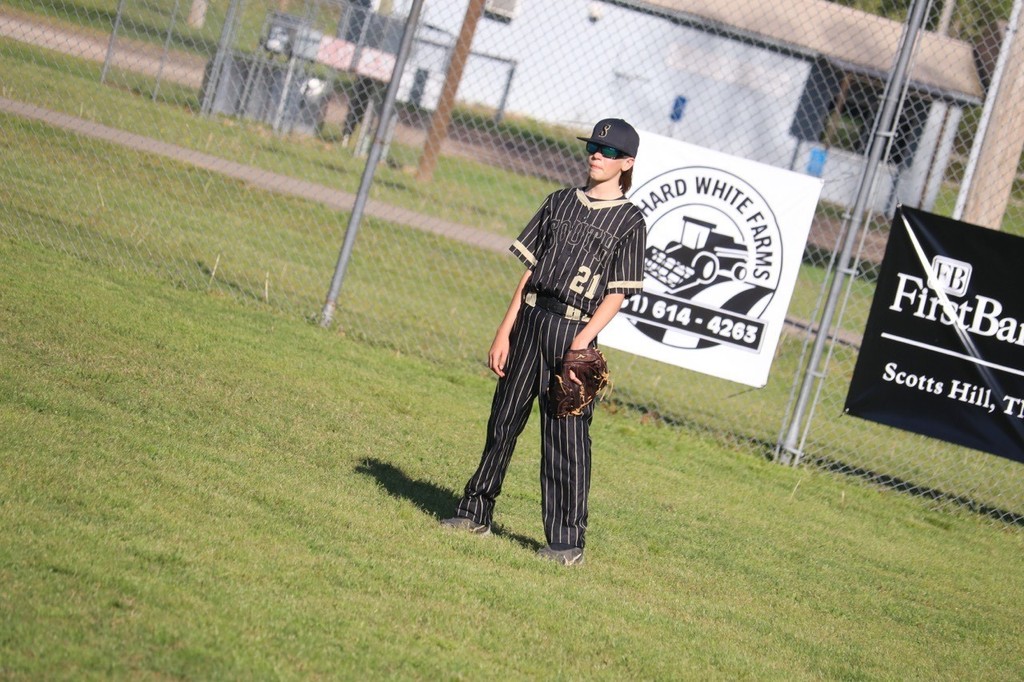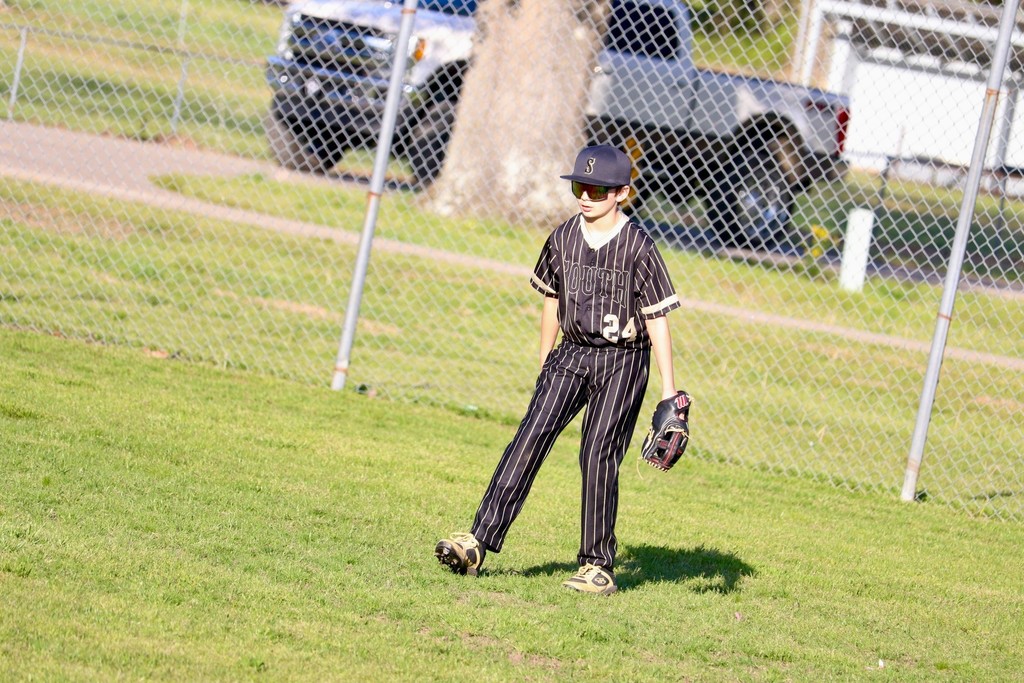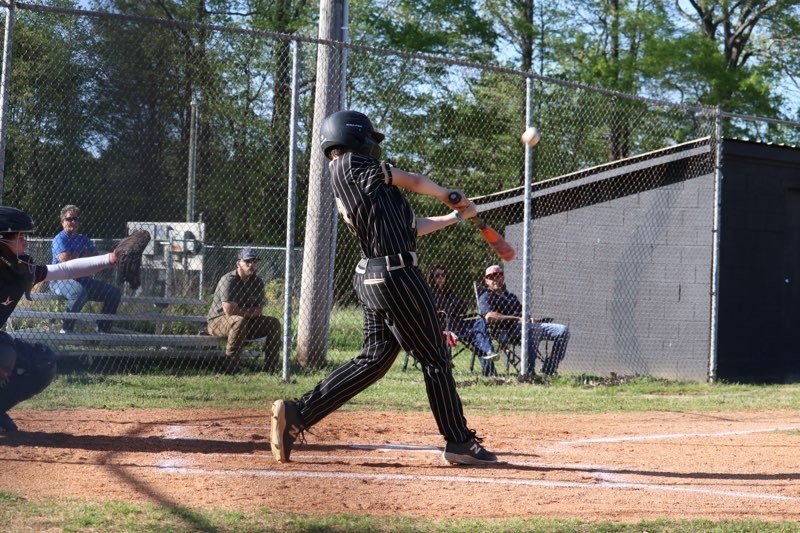 Some of our wonderful students competed in the Western Regional Showcase this weekend. Wyatt Fields won the Western Regional Project Showcase. He placed first for his demonstration of the WWII American Airborne Paratrooper uniform. He was also Consumer Cluster winner. He received a $300.00 scholarship for 4-H camp. Ella Reeves won 2nd place in the regional 4-H small animal category poster demonstration. Easton Allen was the Western Division winner in the Applied Science category, Congratulations Wyatt, Ella and Easton! We are so proud of you!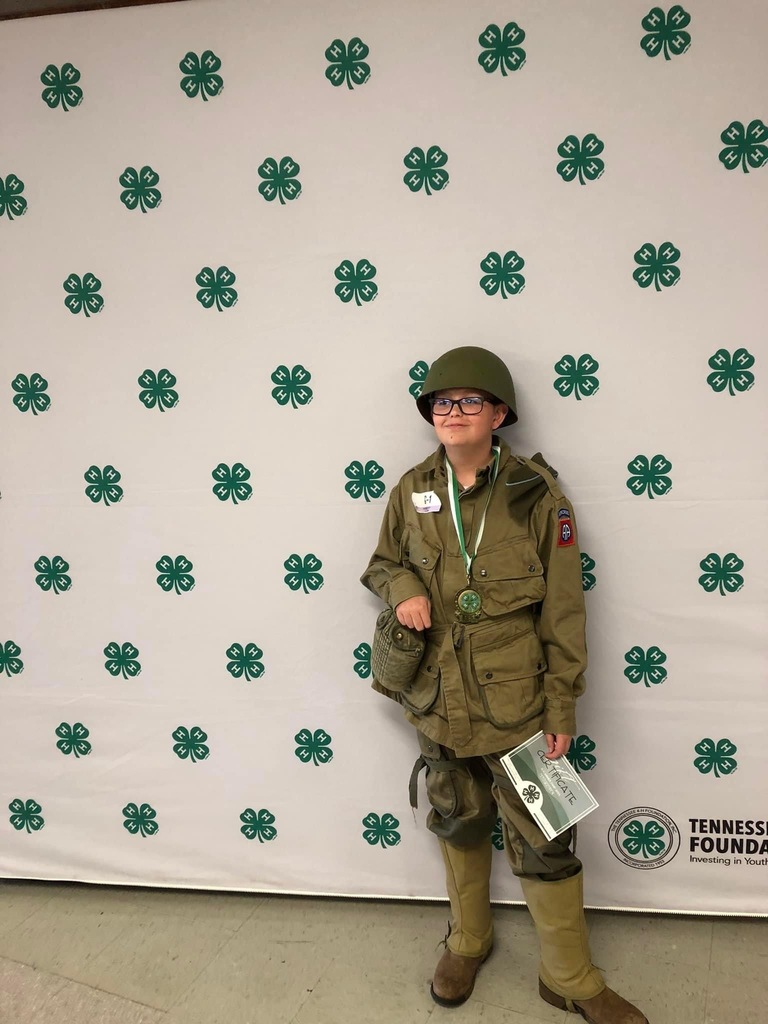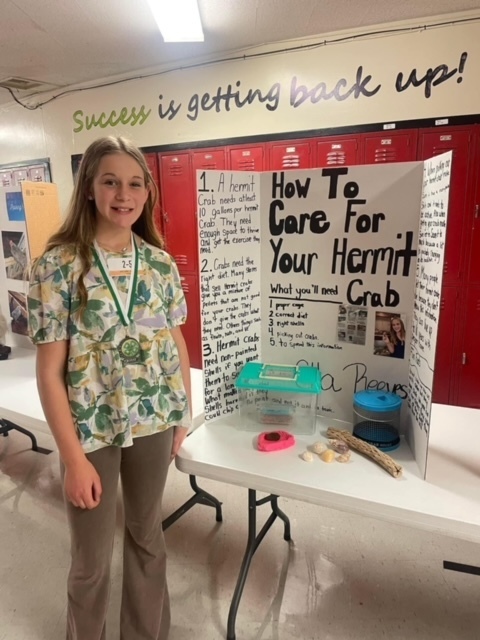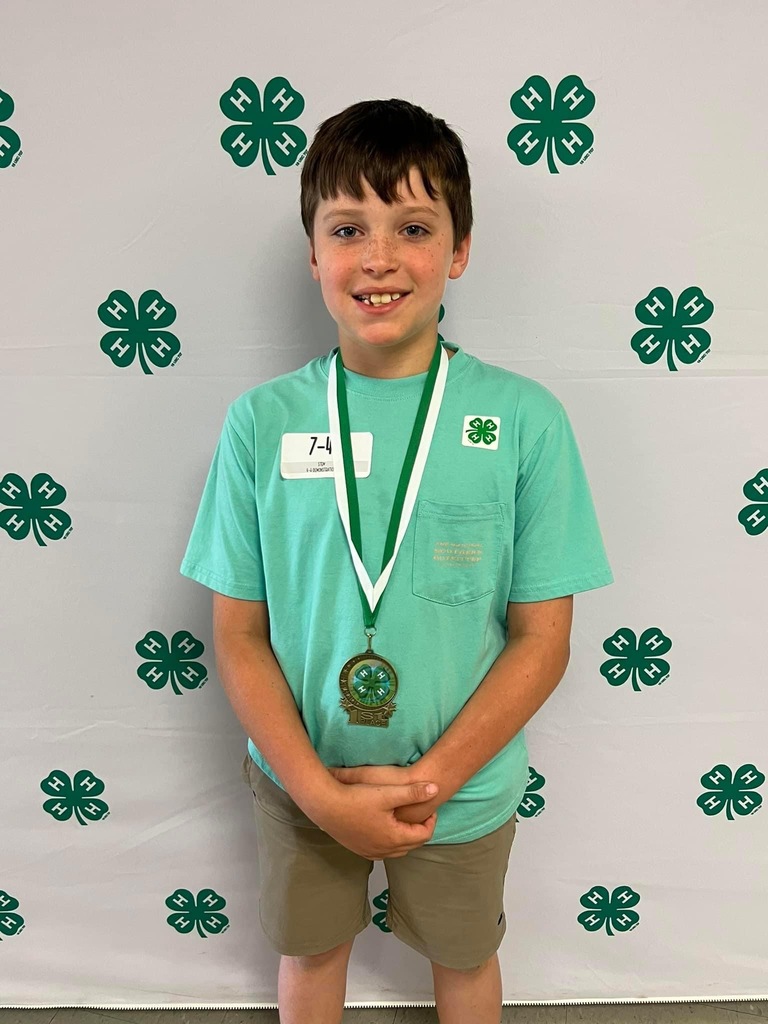 Click below for an easy-to-follow tutorial for the new Henderson County Schools app!
https://5il.co/1ssrg
Due tomorrow!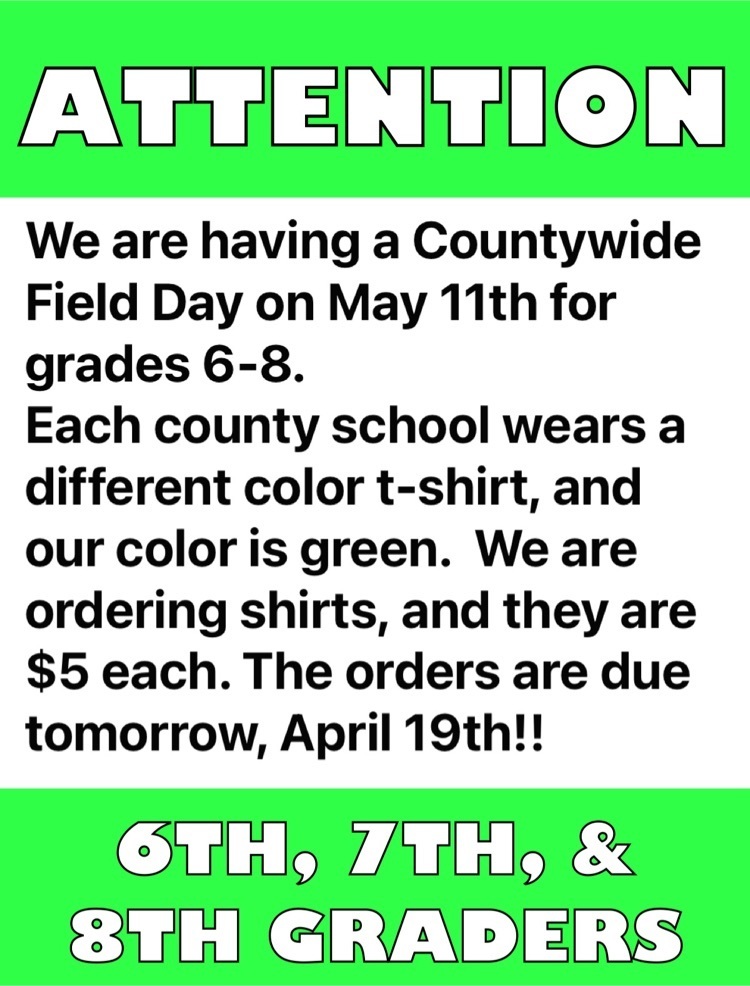 Our students enjoyed sno-cones as a treat today. Thank you to our 7th grade for helping Coach Cliff and Ms. Sheila.